Lesbian Art Herstory: Harmony Hammond a Pioneer of the Feminist Art Movement in New York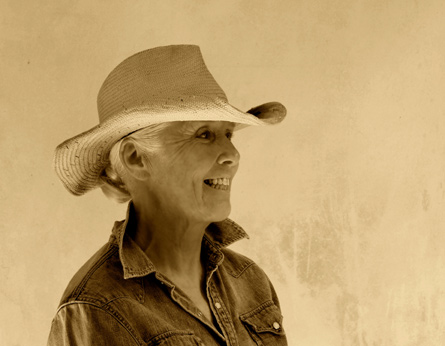 Harmony Hammond by Judith Cooper, 2010
"I helped found the feminist art movement in New York in the early 1970s, contributing to and benefiting from the incredible energy that existed at that time. There was a sense of excitement, of making something happen, of creating change. Since then, I have continued making work, writing, teaching, lecturing and contributing to various feminist, lesbian and queer art projects over the years." – Harmony Hammond, March 2011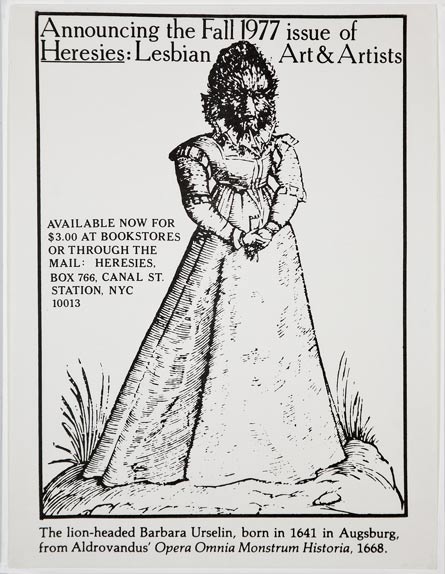 Heresies collaborative poster for Lesbian Art & Artists, 1977 – courtesy of Harmony Hammond
Interview With Harmony Hammond
American artist and lesbian Harmony Hammond was interviewed by Carlos Motta, March 2011. In the interview she talks about her life coming out as a lesbian artist in the 1970s, being an active member of an American network of lesbian/queer artist, and developing herself & her art to where she stands as an artist today.
You can download an edited text version of the video interview at the We Who Feel Differently website. The interview gives you a wonderfull insight into the herstory of the feminist art movement in New York in the 70s, where Harmony Hammond curated A Lesbian Show January 21 – February 11, 1978 at 112 workshop INC. Greene St. New York and was a founding member of the feminist art magazine Heresies.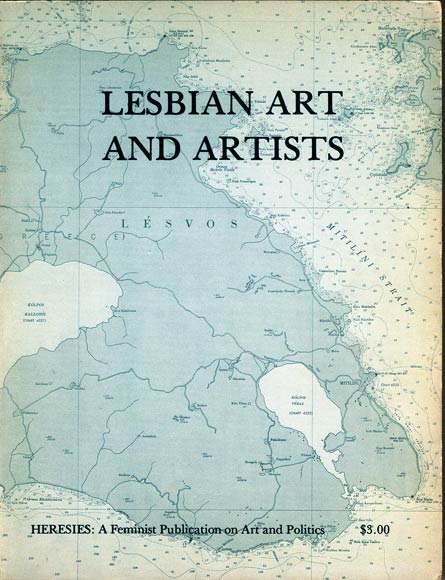 Cover of Heresies – Lesbian Art and Artists, 1977 – courtesy of Harmony Hammond
About Harmony Hammond
Harmony Hammond is a visual artist, art writer and independent curator, who lives and works in Galisteo, New Mexico, USA. She is one of the pioneers of the American feminist art movement, she lectures a lot, writes and publishes extensively on feminist art, lesbian art, and the cultural representation of "difference". You may find her reviews in Art in America and the Albuquerque Journal North. She has had over 40 solo exhibitions and her work has been shown internationally and her ground-breaking book Lesbian Art in America: A Contemporary History (Rizzoli, 2000) received a Lambda Literary Award.
Related Link
Harmony Hammond's website
The We Who Feel Differently website.