No More Potlucks, a Canadian Print-on-demand Journal of Art, Politics and Culture
Hello and Happy New Year!
So excited to share two new interviews – on feminism, art, porn, collaboration, and representation – with artists A.L. Steiner and A.K. Burns in the current issue of No More Potlucks. It's available online and print-on-demand.
Best wishes for a healthy, happy, productive 2012,
Anthea Black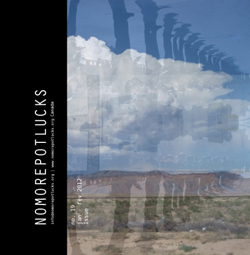 NOMOREPOTLUCKS no. 19, Issue jan - fev. 2012.
Online and print-on-demand journal of art, politics and culture. (Cover right)
Contents:
AIDS ACTION NOW: FUCK POSITIVE WOMEN
Allyson Mitchell, Jessica Whitbread & Alex McClelland
Riding the Wet, Wet Wave: An Interview with A.K. Burns and A.L. Steiner on Community Action Center Anthea Black
Trending Homonationalism
Natalie Kouri-Towe
Elisha Lim and Rae Spoon: Talking Shop
The Women Tell Their Stories, and other poems
Ching-In Chen
"Whether that's audio art or sound art, honestly I would say I couldn't care less": A conversation with Nancy Tobin
Owen Chapman
Switching Power: An Interview with A.L. Steiner
Anthea Black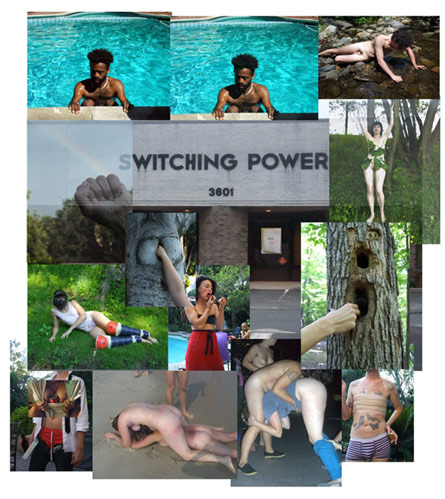 Claude Cahun
Eloisa Aquino
Cripping Community: New Meanings of Disability and Community
Eliza Chandler
99 problems
@WhiteLezProblems
« Issue de secours : à vous les militants »
Adleen Crapo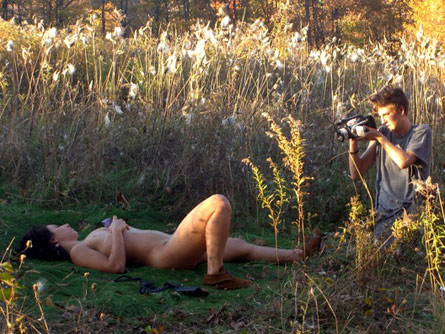 Production still by A.L. Steiner
Related Links
nomorepotlucks.org
Order your print copy: http://www.lulu.com/spotlight/nomorepotlucks