LGBTQ Portraits: A Queer Historical Perspective
Excerpt from facebook invitation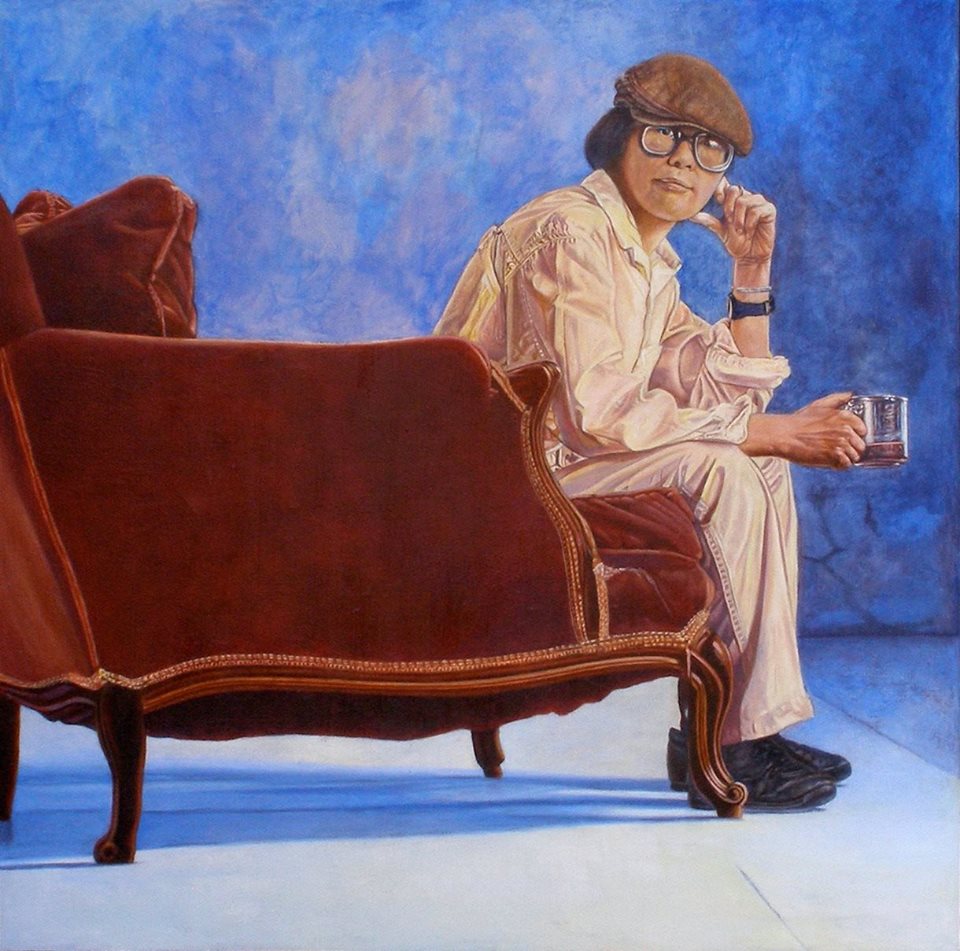 Butler's View (1993); acrylic on canvas. Self-portrait by Lenore Chinn. Copyright © Lenore Chinn.
LGBTQ Portraits: A Queer Historical Perspective
Thursday, August 10 at 7 PM – 9 PM PDT
The GLBT Historical Society
4127 18th St, San Francisco, California 94114
Four noted art specialists will discuss how LGBTQ artists and sitters have queered the conventions of the portrait. Why does portraiture — deeply implicated from its inception in the representation of kinship, affiliation and identity — remain important to queer communities in the so-called post-identity era?
The panel will feature Tirza Latimer, chair of the Graduate Program in Visual and Critical Studies at the California College of the Arts; Pamela Peniston, director of the Queer Cultural Center; Rudy Lemcke, visual artist, and curator; and artist Lenore Chinn, whose painted and photographic queer portraits are currently on display in "Picturing Kinship: Portraits of Our Community by Lenore Chinn" at the GLBT History Museum.
LOCATION
The GLBT History Museum
4127 18th St., San Francisco
www.glbthistory.org/museum
ADMISSION
$5.00 | Free for members