Verena Jaekel – New Family Portraits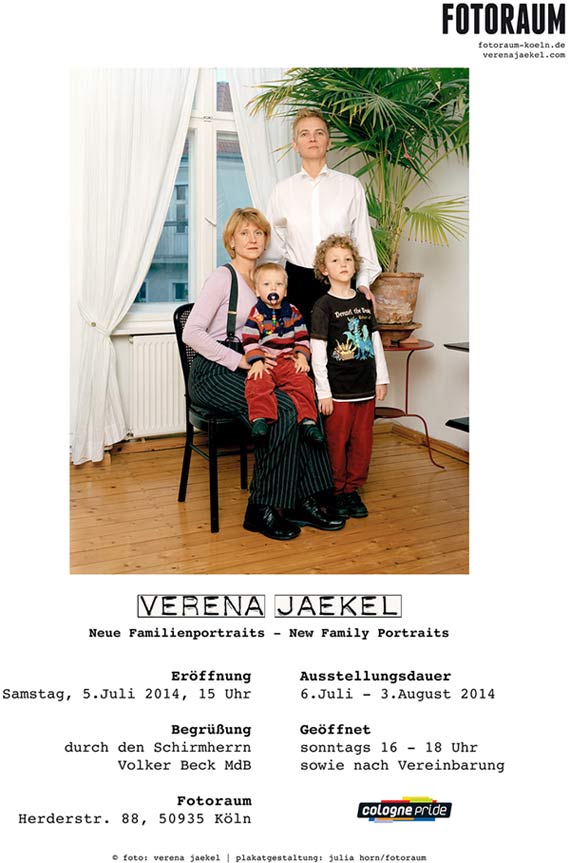 Poster: New Family Portraits by Verena Jaekel at Fotoraum, Colonge, Germany, July 5 – August 3, 2014.
"There are people who feel that same sex couples shouldn't raise children. It wasn't that long ago that people felt that a black person and a white person shouldn't get married. It wasn't that long ago that women were told they shouldn't have an education. So society progresses. We are at a point right now where society is continuing to progress (…)." – From 'New Family Portraits Interviews', Video interviews, Don, 12.05.2006.
I cordially invite you to the opening of the exhibition on July 5th 2014 at 3pm at FOTORAUM in Köln Lindenthal.
Reception with the patron of the exhibition Volker Beck, Member of the Bundestag.
There will be coffee, cake and lemonade.
If you happen to be in Cologne, please come and celebrate with us.