Open Space: Deirdre Logue


Velvet Crease, 2012 [id/ego/superego: 2 min. 23 sec.] Three-channel video by Deirdre Logue, Canada
Id's Its — Installations by Deirdre Logue, July 13 to August 4, 2012 at Open Space, 510 Fort Street, 2nd floor, Victoria, British Columbia, V8W 1E6 Canada. Experimental film artist Deirdre Logue was artist in residency at Open Space and she has made a site specific work of art for the gallery.
Artist talk with Deirdre Logue: part 1 and part 2. The artist talk with Deirdre is awailable for download as mp3 files.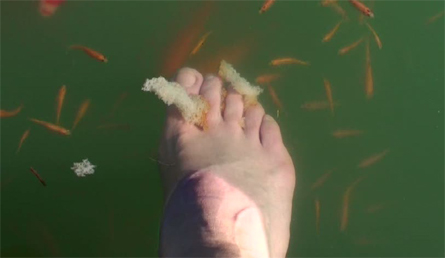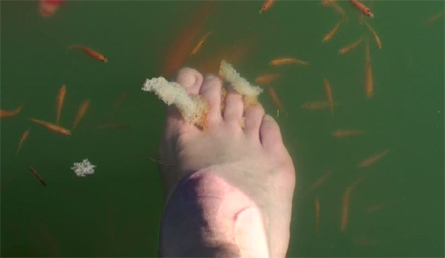 Pond, 2011 [4 min. 30 sec.] Single-channel video by Deirdre Logue
Excerpt from press release by Open Space' guest curator Doug Jarvis:
"Since early May Deirdre Logue (Toronto, ON) has immersed herself in Victoria's springtime energy, inhabiting a summer residency studio at Open Space. She has completed a major new video installation entitled Id's Its.(…)
Following on the previous success of Enlightened Nonsense (1997-2000), and Why Always Instead of Just Sometimes (2003-2006), Id's Its showcases Logue's recent experimental self-portraits that continue her ongoing exploration into the psychological and physiological space of the self in contemporary art. Visitors to the exhibition will encounter an immersive and visually intense terrain.  (…)
Leaning lightly on Freud's somewhat archaic concept of the Id and heavily on performance for the camera, my new work explores the richness of our malfunctions, psychic unrest, the power of the abject and our tendencies towards self-destruction.
Logue is internationally recognized for her experimental film and video works that engage questions around queer identity, mental health, feminism and the role of media arts in a broader spectrum of art and society. (…)"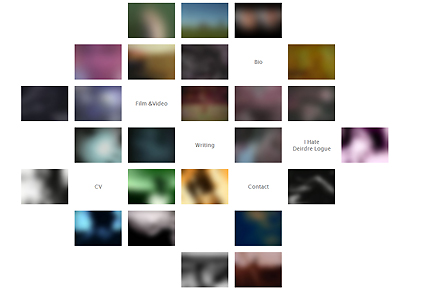 Screendump of Deirdre Logue's online portfolio
Related Link