Painter Sarah Jane Moon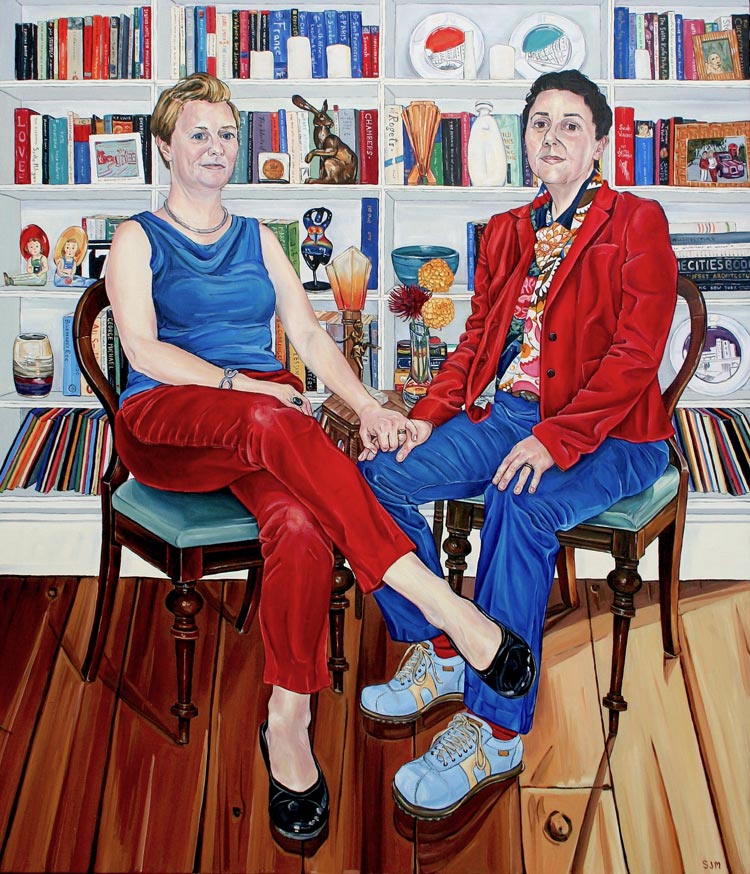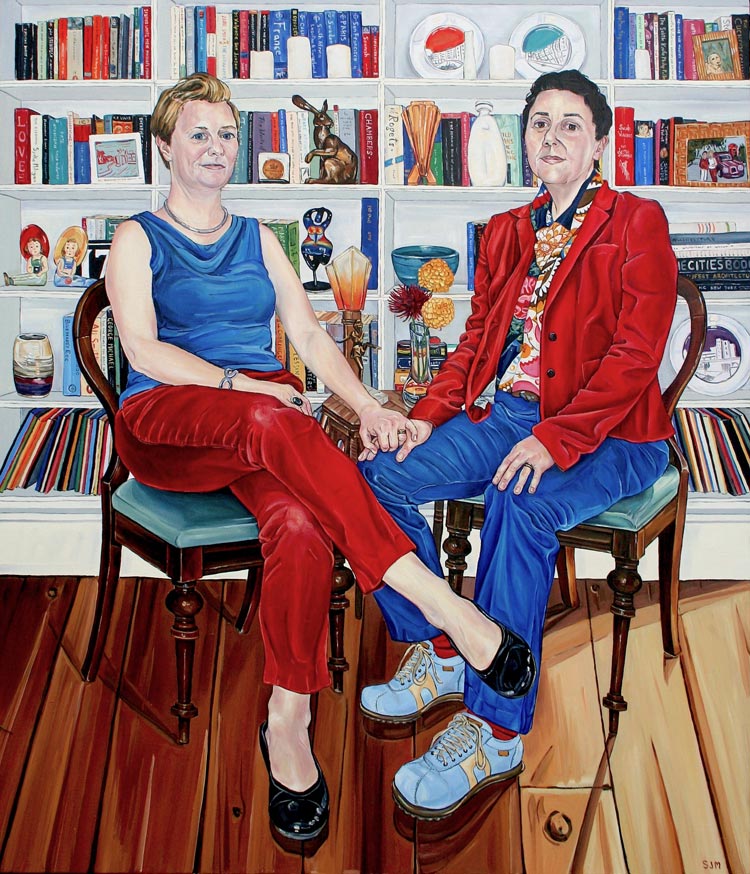 Harriet & Anoushka by Sarah Jane Moon
Sarah Jane Moon is a painter who specialises in portraiture and figurative painting. Her work explores identity, sexuality and gender presentation as well as interrogating formal painterly concerns.
She has exhibited with the Royal Society of Portrait Painters, Royal Institute of Oil Painters, New English Art Club and the New Zealand Portrait Gallery among others. In 2015 she was awarded the Arts Charitable Trust Award and in 2013 the Bulldog Bursary for Portraiture.
Sarah Jane features in the documentary film 'She Is Juiced' (directed by Lois Norman) which premiered this year [2017] at the Tate Britain. She has also been included in the 2016 Pride Power List, which celebrates the achievements of notable LGBT people and is a regular supporter of Stonewall UK, Terrence Higgins Trust and Pride in London.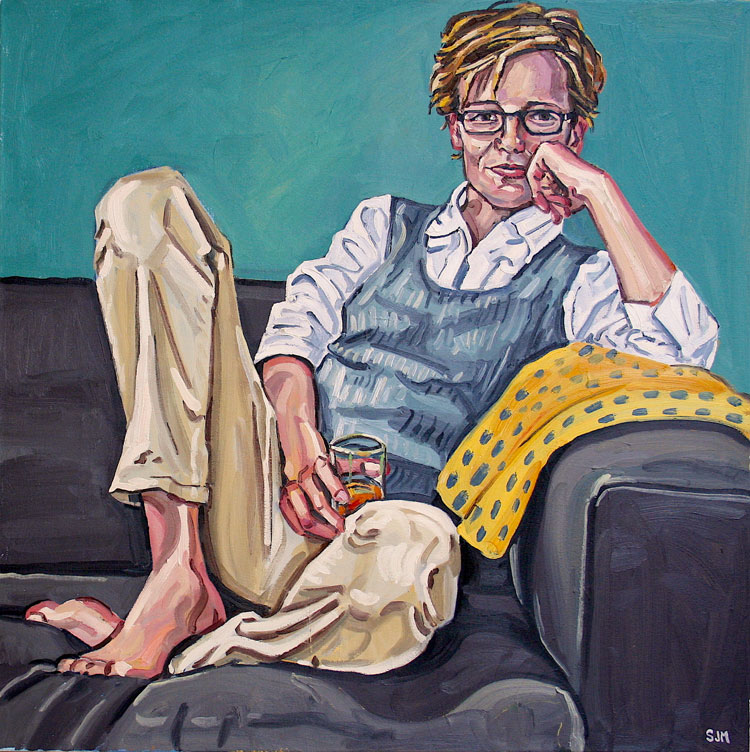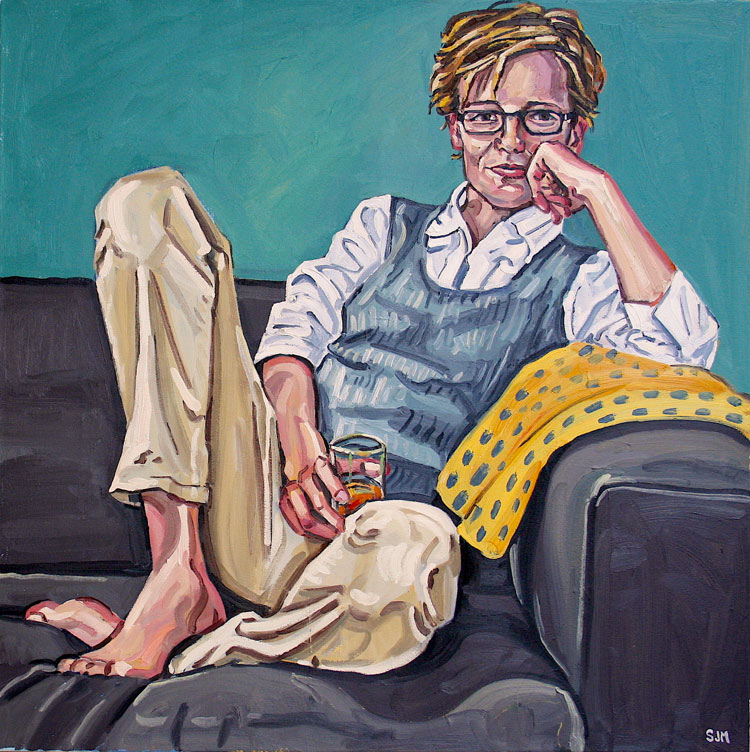 Jo with whisky (signed) by Sarah Jane Moon
Originally from New Zealand, Sarah Jane has lived in Japan, Malaysia, Australia and UK working in education and the arts. She has qualifications in Art Theory and Curatorial Practice from Universities in NZ and Australia as well in Portrait Painting from The Heatherley School of Fine Arts in Chelsea.
Sarah Jane is based in London, UK and teaches actively at The Heatherley School of Fine Art, The Art Academy and The New School of Art as well as running specialist classes abroad.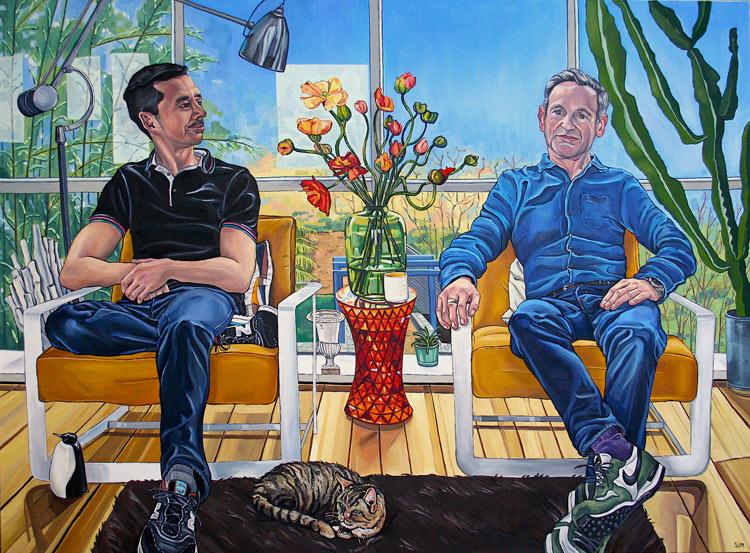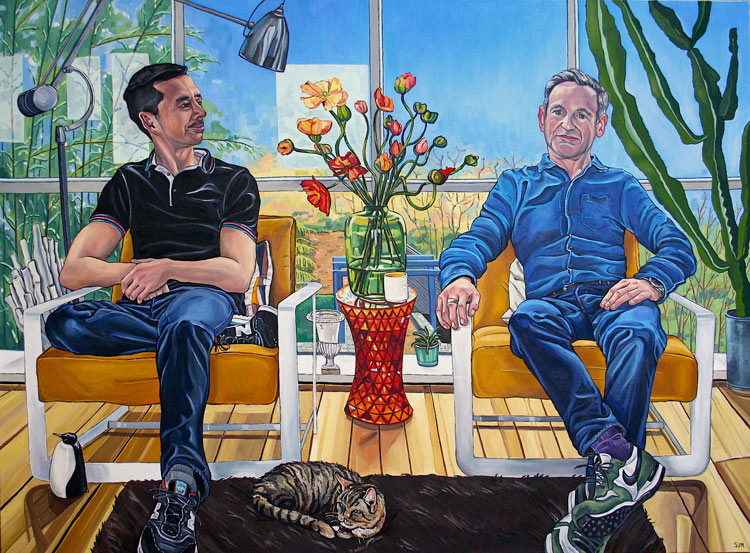 Derek, Mark & Baby by Sarah Jane Moon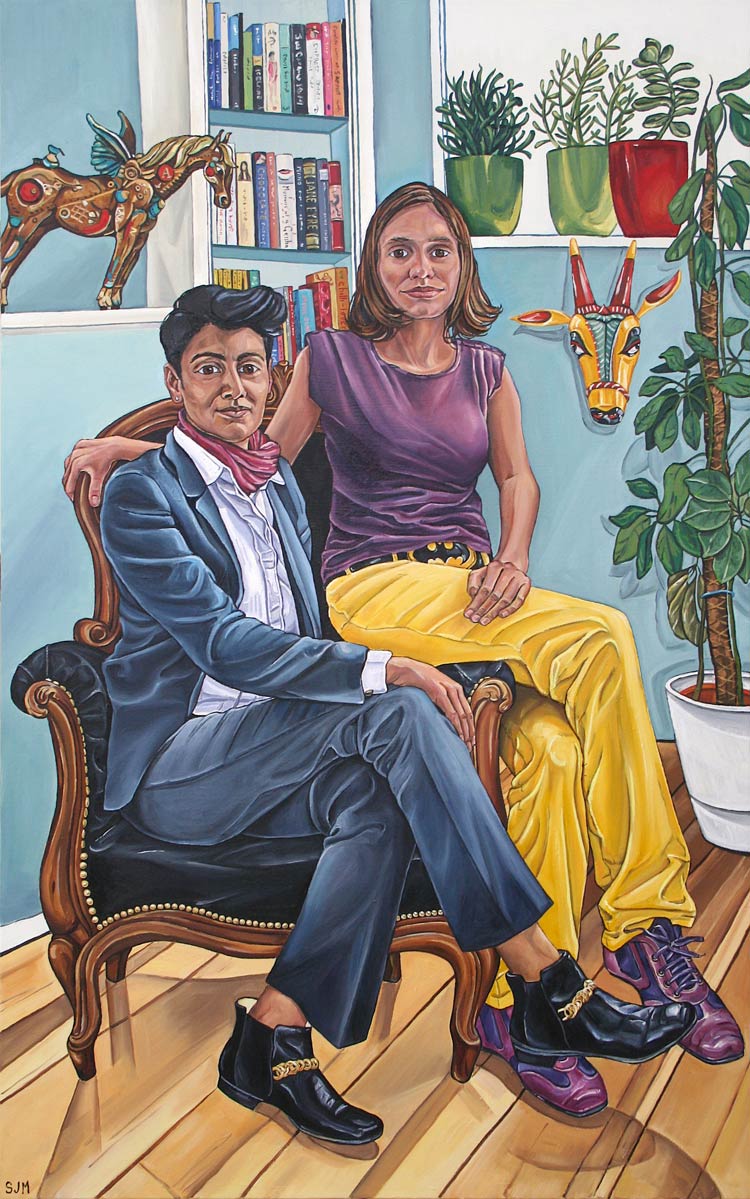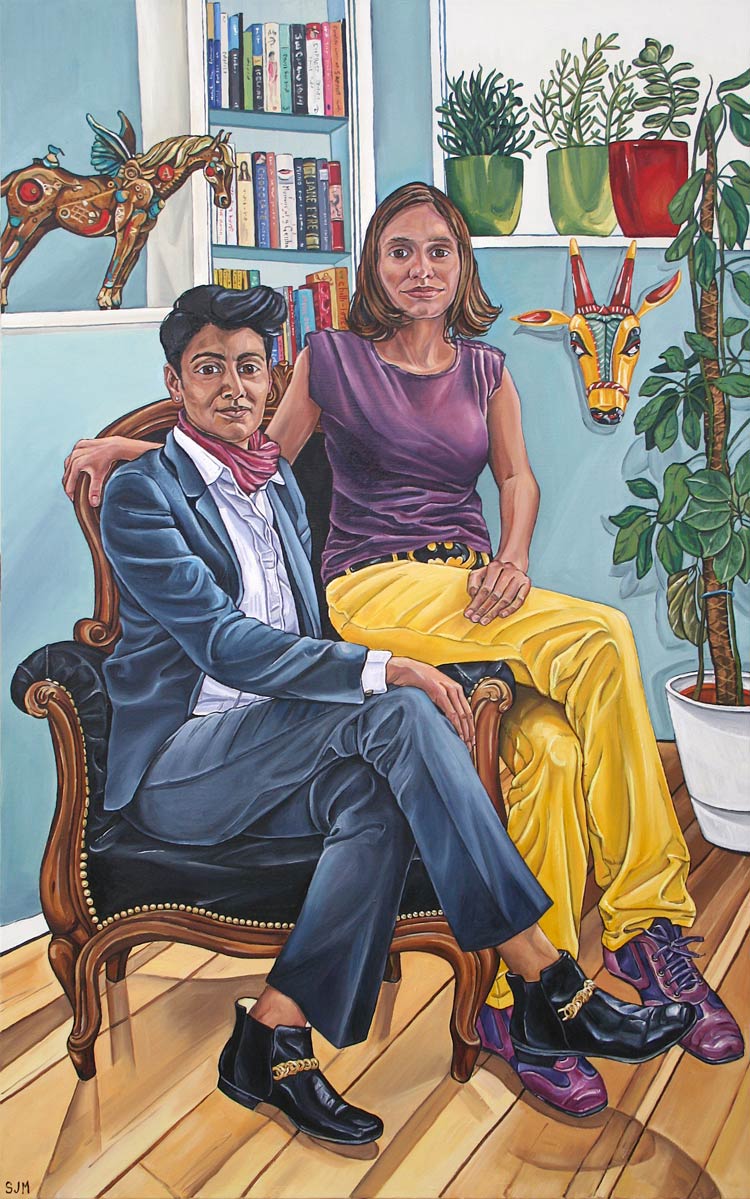 Rohini & Janine by Sarah Jane Moon
Coming Exhibition
In 2017 Sarah Jane will be showing work in London and working towards a significant show of new work with two other LGBTQI female artists: THREESOME, an exhibition of paintings by Sadie Lee, Roxana Halls and Sarah Jane Moon, curated by Anna McNay, at New Art Project, London, UK, January 11 – March 4, 2018.