Pride Art: Queer Tango Portrait by Birthe Havmøller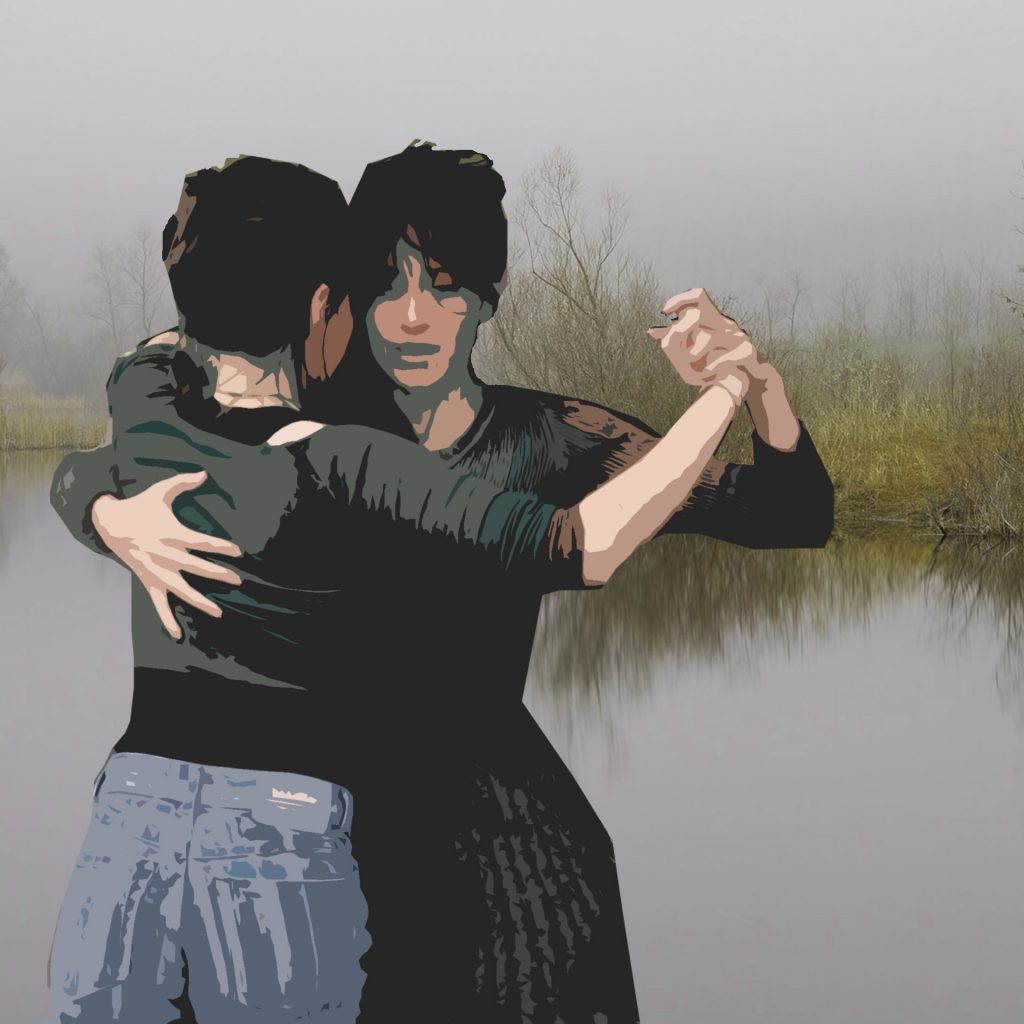 Tango Portraits – #3 by Birthe Havmøller, 2021
A series of Tango Portraits by Birthe Havmøller is included in the anthology, 'Queer Tango Futures – Dancing for Change in a Post-Covid World', a free ebook edited by Ray Batchelor, Birthe Havmøller and Mori Plaschinski and published by The Queer Tango Project, June 2021.
About the Artist
Danish visual artist and editor of Feminine Moments Birthe Havmøller is an avid queer tango dancer. She is the initiator of The Queer Tango Project which publishes critical materials which accompany and inform the dancing of queer tango. Birthe says, 'when we couldn't dance and meet up at queer tango festivals, because of the covid restrictions I created a small series of sensual, intimate tango portraits where I placed queer tango couples in spaces where it is 'safe' to dance.'
Birthe's favourite media is photography which she has worked with since the late 1980s. She is based in a village near Aarhus in Denmark. Most of her works are inspired by Nature.