Rosa Bonheur – 'The Horse Fair'
Video (5:13): the short film 'Rosa Bonheur: "As far as males go, I only like the bulls I paint"' by the National Gallery, London, UK. Published on 8. March, 2019 as a part of Women's History Month.
In the description of the video, the National Gallery states: 'There are only 21 paintings in our collection by women.' The museum has a collection of over 2,300 paintings spanning the 13th to early 20th century.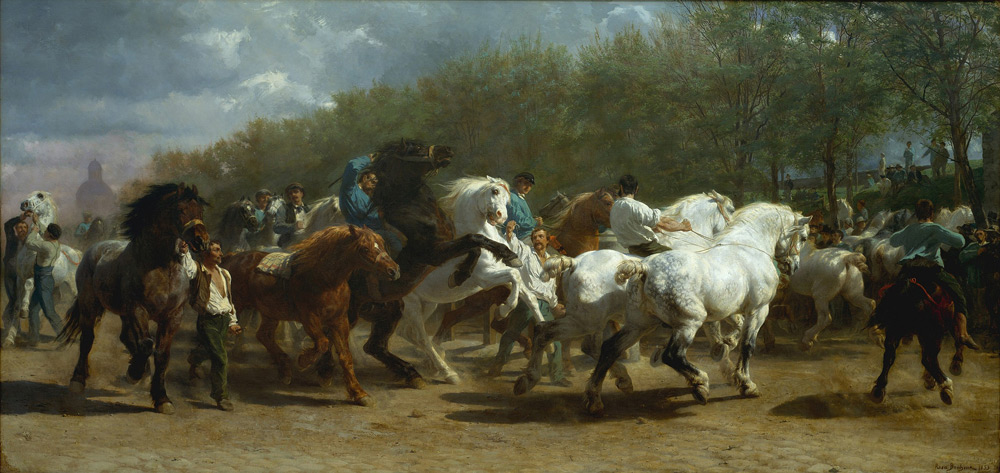 The Horse Fair (1852–55) by Rosa Boneheur, (Metropolitan Museum of Art). The scene is the horse market in Paris, and the dome of La Salpêtrière is visible in the background.
[The copyright of the video above remains with the original holder and it is used here for the purpose of education, comparison and criticism only.]