Super Feminist – A Queer Video by Shawna Dempsey and Lorri Millan
Shawna Dempsey and Lorri Millan have collaborated for a decade. They are based in Winnipeg, Canada. They are two of Canada's best known queer performance artists. They make some very funny feminist videos as well as live performances, and public art projects. Employing humour is important to them, when they voice their social concerns and challenge the mainstream sexual assumptions and lesbian invisibility.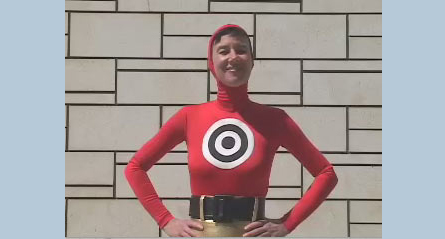 Super Feminist, video produced, directed, and written by Dempsey and Millan, 2008.
They have toured extensively in North America, Australia, Japan and Europe, and their videos have been screened in grassroot non-art spaces as well as in museums such as Museum of Modern Art in New York. In their videos they subvert, pervert and twist the accepted meanings and make parodies of different characters in order to re-tell the tales in a queer setting. In their videos you can for example meet butch Canadian national park rangers or Wonder Woman.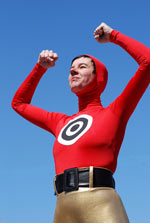 Wonder Woman was a cartoon heroine created in the 1940'ies. In their video 'Super Feminist', starring Shawna Dempsey in the titular role, Dempsey and Millian have reworked the Wonder Woman opening sequence from the 1970's television show and a new superhero kicks butt and saves us!
Visit Canadian artists Shawna Dempsey and Lorri Millan's website. On their website you can find a filmography, video clips and trailers.
Related link
Shawna Dempsey & Lorri Millian's website Finger in The Dyke Productions