The Rebel Dykes Art & Archive Show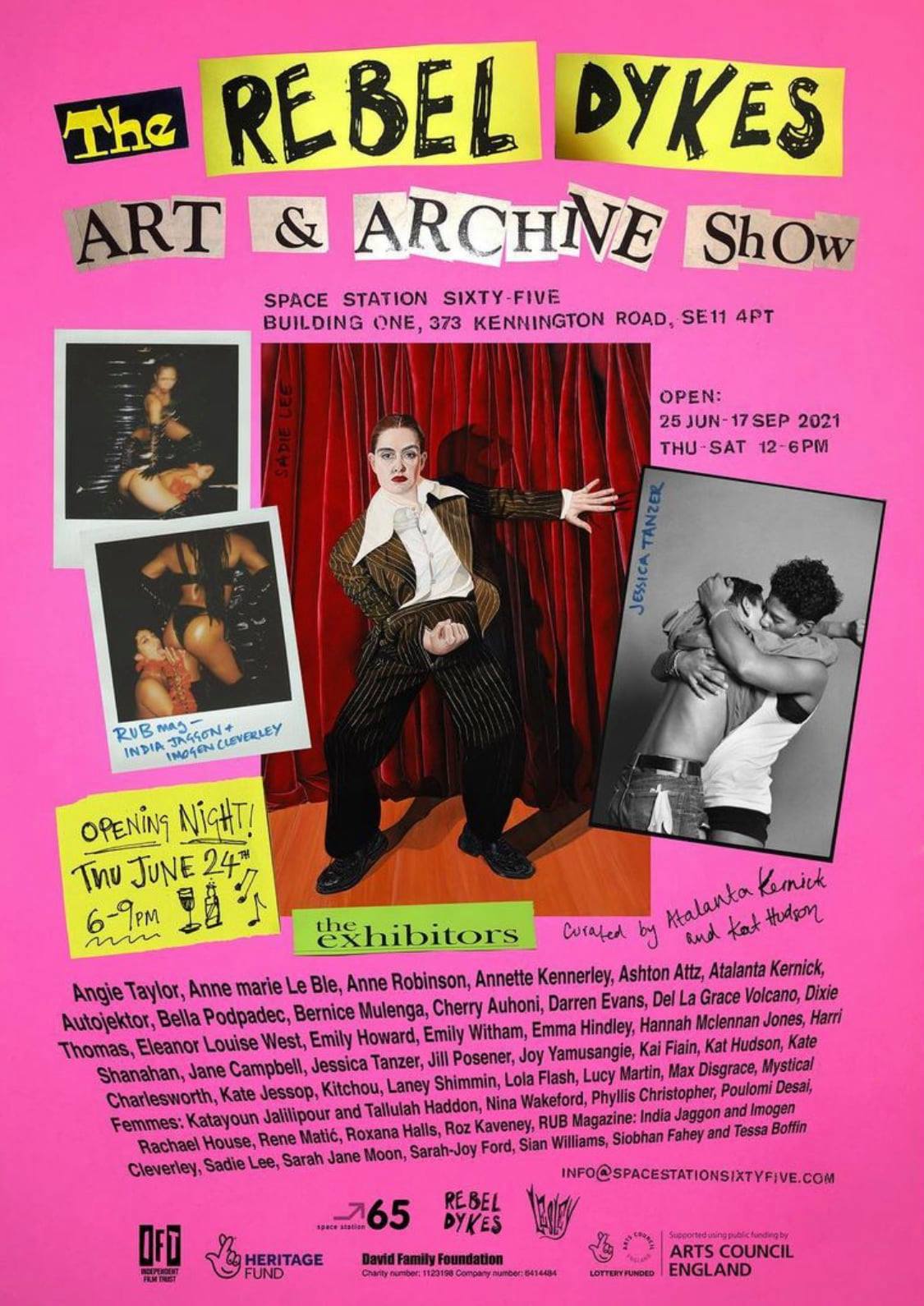 REBEL DYKES ART & ARCHIVE SHOW
June 25th – September 17th, 2021
Opening night: June 24th, 2021
Space Station Sixty-Five Gallery
Kennington
London SE11 4PT, UK
The Rebel Dykes originated in the 1980s as a group that merged outsider cultures to create fresh feminist explorations of art, sex & activism! Now, The Rebel Dykes Art & Archive Show brings this group of artists back together for the first time in almost 40 years and unites important underrepresented cultural histories with contemporary dyke culture; inviting a variety of younger artists to exhibit new works alongside the dykes who paved their way.
Curated by: artist and archivist Atalanta Kernick (of the Rebel Dykes), and artist and cultural producer, Kat Hudson (of Lesley Magazine).
Produced and funded by: The Rebel Dykes History Project CiC and the creative producer Siobhan Fahey.