The Stockholm Syndrome
Text and image by Jannica Honey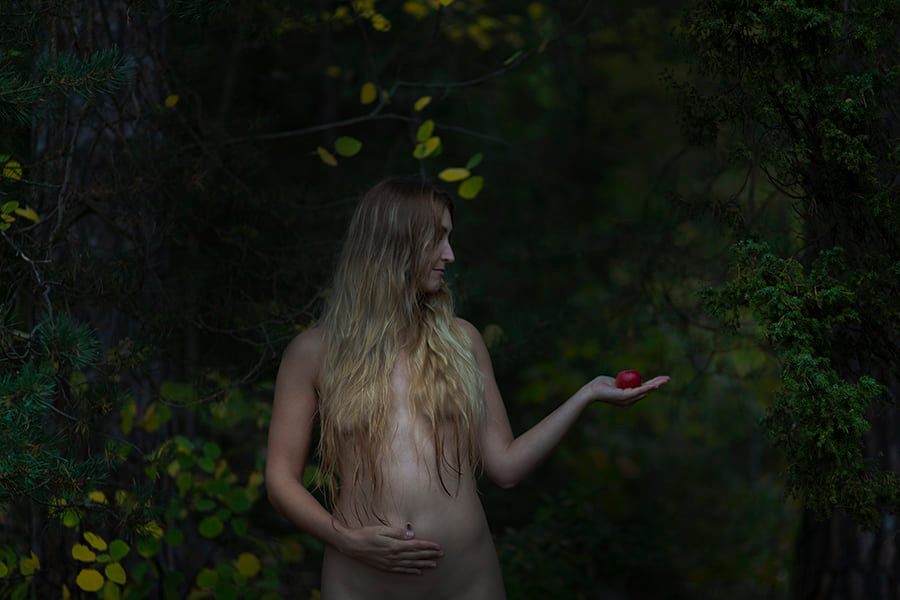 Photo © Jannica Honey.
I am not sure who you are but I recognise you
I have observed you, and I have felt you all, missionary soldiers of power structures, dressed in pink helmets, preventing you from any new ideas penetrating your brain, and guns shooting at everything that is perhaps questioning any of your ideas of the world, you daughters of the patriarchy. How did you end up like this?
Is it in defence of the father who once drilled you?
Like the Lieutenant-General of the house, where his views, his "eyes" become yours?
Or was your mother, a military marksman? Did she invite you at a tender age to join her unit where menstruation, sensuality and female bodies were the battleground?
Your father's weapon was a loud machine gun firing right into the moon herself. Do you remember? He was shooting at anything that he didn't really understand. Meanwhile, your mother's piece, a long-range sniper rifle, was hidden comments about her own body. A figure she thought was so repulsive these bullets ended up touching you and her story of self-disgust become yours. Is this why you found yourself arguing against female power and birthrights? The mere idea that anyone would do something different from you is making you subconsciously draw your AK-47, to protect your land. The country where The King and his Prins used you as cannon fodder. Their exclusive gathering will never include you and your soldier sisters. Perhaps this is also fuelling your rage? Because you know, where ever you go, the moon will always be there illuminating the way you are wandering. I am sure you think this path is "not for you", you are probably trying your best to avoid it.
It is tricky that since you will always be lead by this great power: an army of the ancient times, made up by asteroids, solar systems and stardust – the world itself…
Tack kraftfulla Anna Vild för att du håller i äpplet.