Queer 'Threads' at Somarts Gallery, San Francisco
Queer Cultural Center has invited an amazing international group of talented visual/media artists for the queer arts exhibition of the 12th Annual National Queer Arts Festival in California USA.
The title of the exhibition is 'Threads'. Threads is not just about fashion and costume, but also how queerness weaves the threads of our physical, moral and social existence into a multi-dimensional fabric of community and self. The opening of the show at Somarts Gallery was celebated music, performances, food and drinks last Saturday.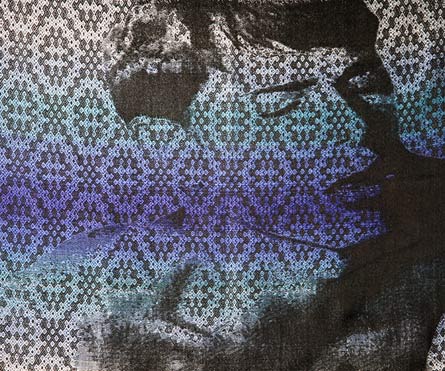 Artwork by Zee Boudreau, Threads, Queer Arts Festival 2009
Threads features art works by 53 queer visual artists. You can for example see two art videos by Danish artist Henriette Hellstern-Kjøller at the exhibition. She was presented on this blog by Feminine Moments last July where Henriette told me about her paintings. Congratulation to Henriette and all the other artists, whom the curators of Threads have invited to join the exhibition.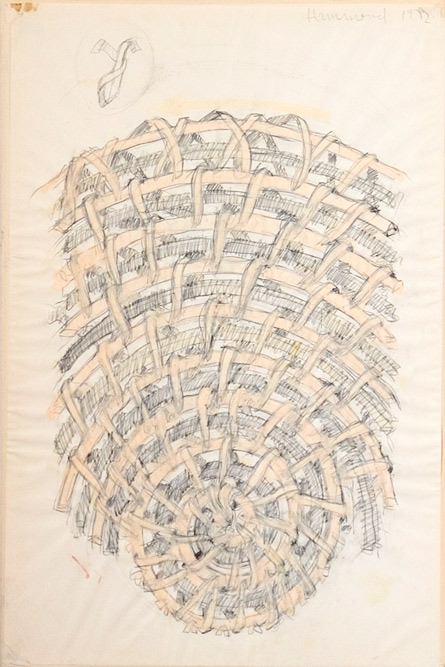 Drawing by Harmony Hammond, Threads, Queer Arts Festival 2009
The Queer Arts Festival's artistic director is Pamela Peniston. The curators of Theads are: Tirza True Latimer, Rudy Lemcke, Matt McKinley, Pamela Peniston, Allison Smith, and Tina Takemoto.  Courtney Dailey and Tamara Loewenstein have been busy working as the exhibition coordinators of Threads.
Artworks by Irene Waters, Threads, Queer Arts Festival 2009
Somarts Cultural Center
Theads can be visited until June 26, 2009 at Somearts Cultural Centre, 934 Brannan Street, San Francisco, California, USA. Gallery Hours: Tuesday – Friday, 2:00pm – 7:00pm & Saturday 12:00pm – 5:00pm.
You can see photos from the opening of Threads on Queer Cultural Center's website.
Related links
Read more about Henriette Hellsten-Kjøller on this blog.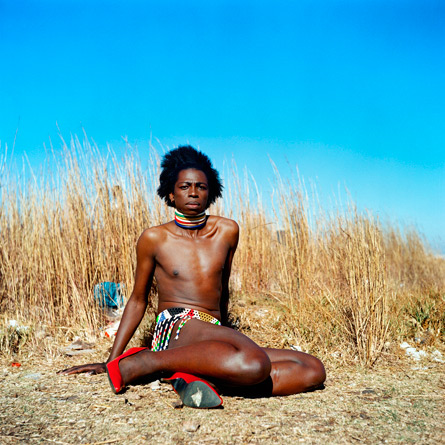 Photo by Zanele Muholi, Threads, Queer Arts Festival 2009