VJ-collective Trial and Theresa at 48h Neukölln in Berlin
Press release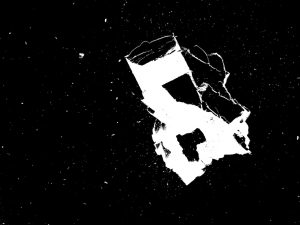 The new feminist VJ-collective Trial and Theresa will be performing our "Firehouse Sessions #01" during 48h Neukölln this weekend – Friday through Sunday, June 14-16, 2019. The are being hosted by the lovely Café Kosmetiksalon Babette.
Noemi Y Molitor will be doing a live performance as homonym inside one of the old brewery tanks Friday and Saturday night 9.30-11.30 PM and a VJ-Set Saturday late night.Noemi Y Molitor
TRIAL AND THERESA – Firehouse Sessions #01
Live Visual Loops bei 48h Neukölln 2019: Future III
what: 3 Days of VJ performances, Live A/V & video installations, Friday, June 14-16, 2019.
who: Feminist VJ-collective Trial and Theresa: 23 international *women VJs und video artists; feat. sound artist and DJ guests
Daytime: Video installations brewing inside Babette's copper tanks, Friday 19 – 22 hrs / Saturday 11.30 – 21 hrs / Sununday 11.30 – 19 hrs
Nightscape: Collective VJ-ing, Live A/V, Friday 20 – 1 hrs // Sa 20 – 2 hrs
where: Café Kosmetiksalon Babette; Am Sudhaus 3, 12053 Berlin (U7 Rathaus Neukölln / U8 Boddinstr.)
Firehouse Sessions #01
Time became fluent and turns itself like a broken compass needle: Channeling im/possible future visions against inevitable outcomes and planetary solidarity, the feminist VJ collective Trial and Theresa plows through the thickness of the multi-verse, generating Live A/V and rogue feedback signals. An invitation goes out to the 48h audience to take their own festival shots and slip them into the image stream (code: #firehouse48h). Once in a while, the collective oracle dips into this mycelial network of moving images, feeding them back through time cracks on the walls.
About
TRIAL AND THERESA is a feminist VJ collective of 20+ VJ / Visual Jockeys and video artists. Trial and Theresa experiments with collaborative formats such as live A/V, performance and live cinema and works with selected sound artists and DJs. The collective, which evolved from the VJ Open Lab community, was founded in 2018 with a special focus on representing w%#*n in the electronic arts scene.