Artist Book by American Photographer Hinda Schuman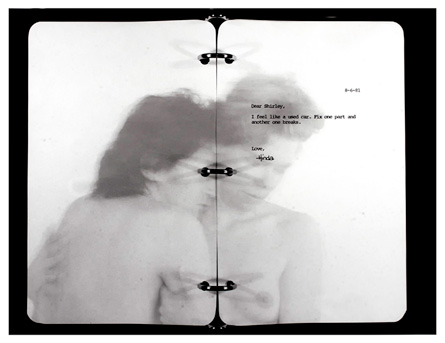 8-6-81 Dear Shirley, I feel like a used car. Fix one part and another breaks. Love, Hinda – Photo from the artist book, Dear Shirley by Hinda Schuman
[Artist statement & all images are copyright Hinda Schuman 2011]
Artist Statement by Hinda Schuman
I came to photography after an eight year career as a teacher specializing in reading. However, in 1978 I left teaching, which I loved and felt had the potential to change individual lives, to follow my true passion, photography, which I also believe has the power to enrich and enlighten people's lives. Now I get to link these two themes in my life, teaching and photography.
I am always amazed at the power of the camera to unleash in me feelings and insights about what IS, with all of its beauty and horror. Photographs have the power to bridge the many different worlds in which we live by speaking in the immediate and accessible language of the visual. I am now also amazed at the power of the world wide web to facilitate all forms of communications to anyone with access to a computer.
 I am enclosing examples from two autobiographical bodies of work. Dear Shirley, completed in 1983 and A True Story, still being refined and added to. Dear Shirley is my coming out story. It begins with a heterosexual marriage that is souring. And end with a lesbian relationship where we came together, lived apart and rejoined.
I was planning a 25 year update on that coming together, when we decided to separate.
That lasted about 6 months and we re-joined ourselves into a family once again about two years ago. A True Story is about that turmoil and that love. Both series use text and images. The images are from our lives. The text is from our notes, letters, emails, and ranting.
We have been together now for 30 years. We hope this lovely peaceful joyful part of our lives will continue on for many many more years.
Hinda Schuman
Philadelphia PA, US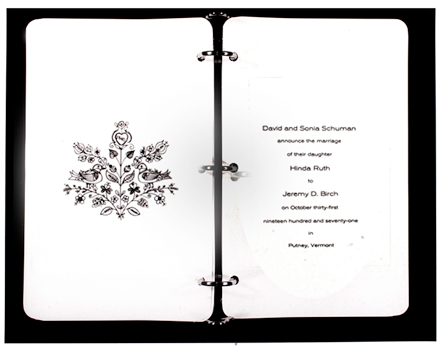 Photo from the artist book, Dear Shirley by Hinda Schuman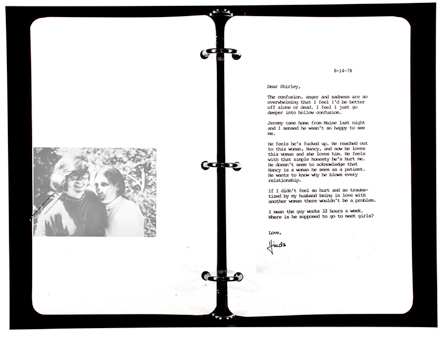 Photo from the artist book, Dear Shirley by Hinda Schuman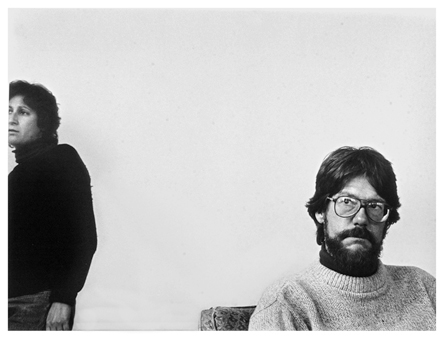 Photo from Dear Shirley by Hinda Schuman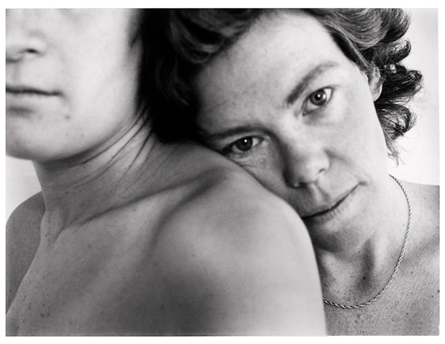 Photo from Dear Shirley by Hinda Schuman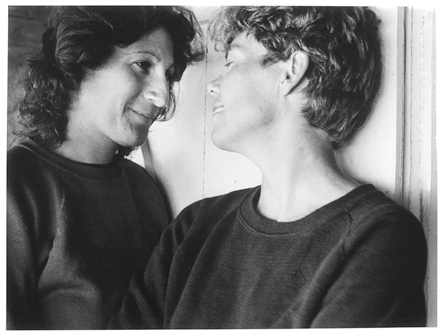 Photo from Dear Shirley by Hinda Schuman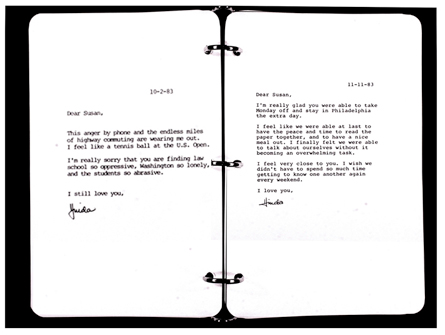 Photo from Dear Shirley by Hinda Schuman
Related Link
Hinda Schuman's online portfolio