Azsa West – BLANKET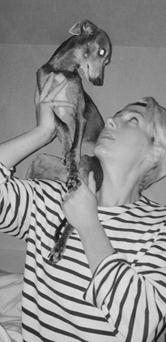 Azsa West – BLANKET
Leslie-Lohman Museum
Window Gallery
26 Wooster Street, New York City
July 20 – October 13, 2013
Opening reception:  Friday, July 19, 6-8 PM
[July 2013-New York, NY] The Leslie-Lohman Museum of Gay and Lesbian Art is pleased to present Brooklyn-based artist Azsa West's exhibition BLANKET which will be on view twenty-four hours a day in the street level Wooster St. Window Gallery located at 26 Wooster Street, New York City. The exhibition opens with a reception at the Museum from 6-8 pm on July 19 and runs from July 20 through October 13, 2013.
BLANKET is a series of digitally printed tapestries made by using portraits taken with a camera phone around New York City. Azsa West depicts photographs of close family and friends with the unconventional marriage of the camera phone and fabric as media which reflects West's unconventional relationship with her subjects.
West presents moments created indiscreetly with the use of a nimble and unintimidating device while displaying them on a material that heightens the intimacy depicted in these moments. Sharing these moments like one shares a blanket, West invites the viewers to envelope themselves in that moment.
Azsa West studied photography at the California College of the Arts and graduated from the 12 school housed in Wieden + Kennedy. She has exhibited in Los Angeles, Portland, New York, Brazil and Paris. A book of her previous drawings NATURE STUDY ON LONSEOME ISLAND [ISBN: 999999000055] was published in 2011 and her art has been featured in Girls Like Us Magazine, Fader, and Ad Busters. She currently works as Creative Director at Wieden + Kennedy.
Work exhibited in the Wooster St. Window Gallery is on view to the public twenty-four hours a day and speaks to the LGBTQ experience showing art from both emerging and established artists that might be denied access to mainstream venues due to subject matter or institutional bias.
[Photo Above: Azsa West, Sarah, 2013. Digital tapestry, 74 x 36 in.]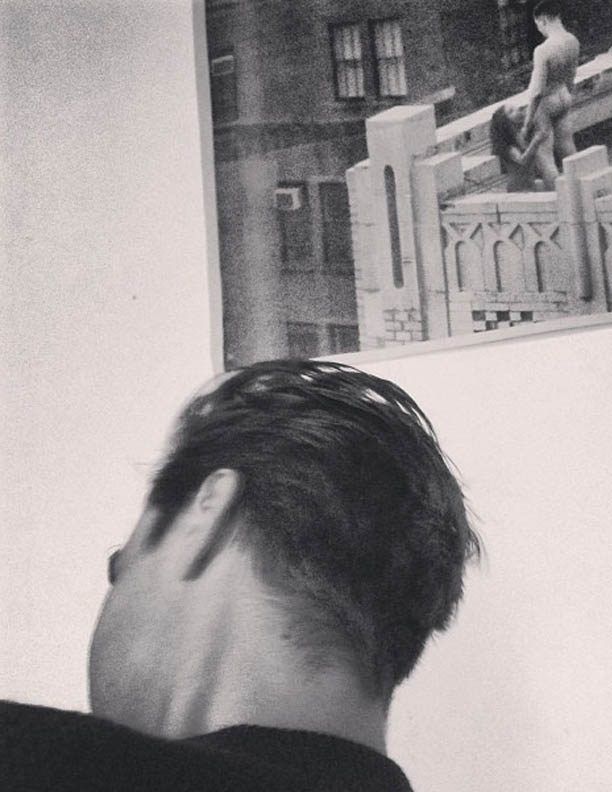 Photos by Azsa West, 'M. Looks Away', 2013, Digital tapestry, 74 x 36 in.