Clarity Haynes: Making Space – Queer Bodies
Video (1:05:23): Clarity Haynes portraits of bodies do not conform. Like other artists in Taking Space, Haynes' work insists on making spaces for bodies and ideas that mainstream culture traditionally pushes to the margins. In the video by Pennsylvania Academy of the Fine Arts (PAFA), January 2021, Clarity is in conversation with Dr. Brittany Webb and Monica Zimmerman.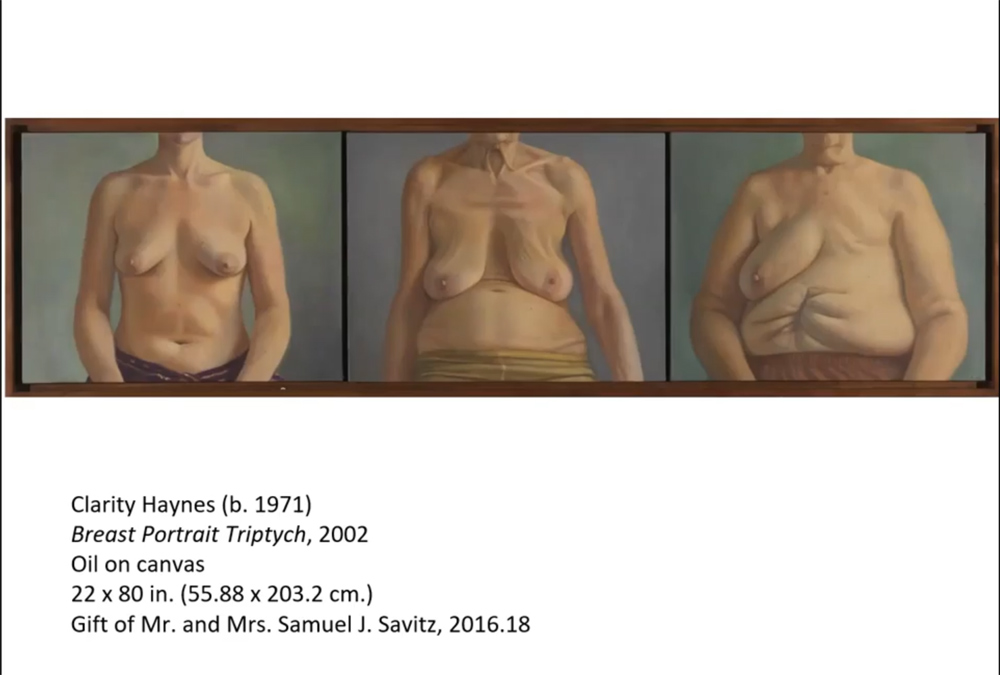 Video still: 'Breast Portrait Triptych' by Clarity Haynes.

[The copyright of the video above remains with the original holder and it is used here for the purpose of education, comparison and criticism only.]