Kim Leutwyler: Queer Corporeality
Invitation from Kim Leutwyler, Australia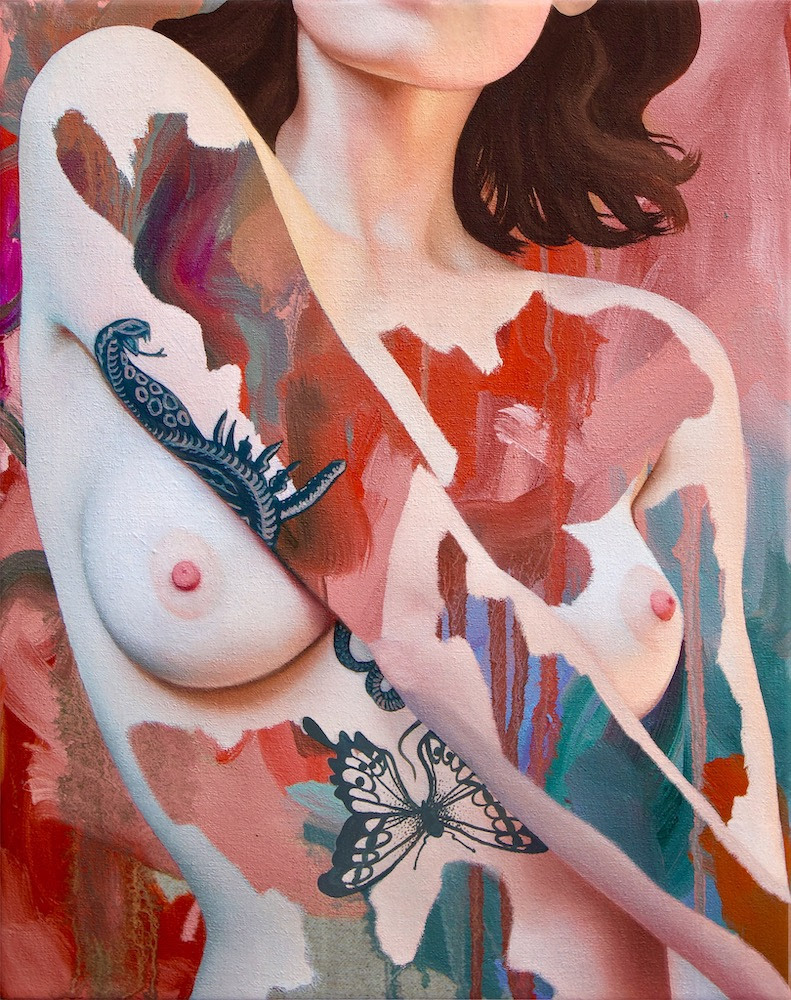 Work by Kim Leutwyler.

You're invited to the opening of my solo exhibition, 'Queer Corporeality'.
The exhibition runs 1-17 December, and includes an artist talk, life drawing session and a nude tour. Reply to this email – artist@kimleutwyler.com – if you'd like to attend any of these events!
Opening night:
1 Dec, 6-8p
Nanda/Hobbs Gallery
Chippendale, NSW 2008, Australia
My new series of 20 figurative paintings deconstruct gender-based power dynamics of 'the gaze'. This creates space for plural identities and possibilities, and points to the body as a living topography of Queer life experiences.
'It is a powerful series that makes the queer body visible, highlighting the ways in which we create community, and how we enact our beautiful queerness – active always in our ongoing materialisations and transformations.' – Dylin Hardcastle
If you'd like a preview of my exhibition catalogue please contact sophie@nandahobbs.com.
Kim Leutwyler
www.kimleutwyler.com
---
Kim Leutwyler – Biography
Born in America, Sydney-based Kim Leutwyler migrated to Australia in 2012. She works in a variety of media including painting, installation, ceramics, printmedia and drawing. Leutwyler holds concurrent bachelor degrees in Studio and Art History from Arizona State University, and additionally graduated from the School of the Art Institute of Chicago with a Painting and Drawing degree. Leutwyler's current body of work features paintings exploring notions of beauty, gender and queer identity. Her artwork has been exhibited in multiple galleries and museums throughout Australia and the United States.