Online Event – Conversation Between Photographers JEB and Ka-Man Tse
Press release by Leslie-Lohman Museum of Art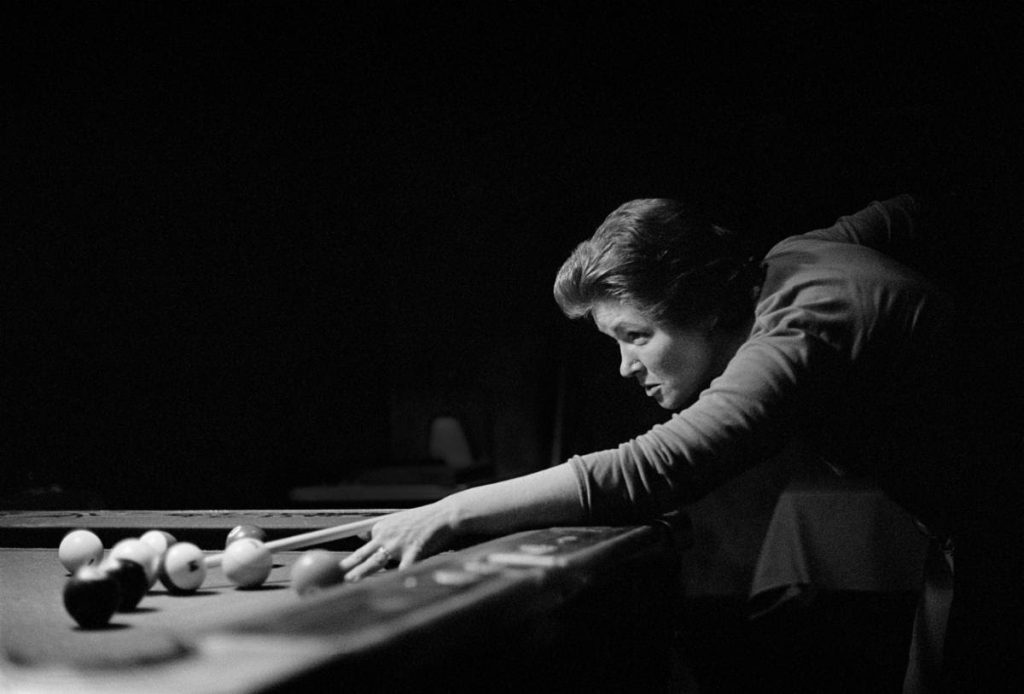 Image: JEB (Joan E. Biren), Rusty Slesinger, Washington, D.C., 1979, from Eye to Eye: Portraits of Lesbians, re-issued by Anthology Editions, 2020.
September 21st at 6:30pm EDT
Making Not Taking: An intergenerational (virtual) conversation between photographers JEB (Joan E. Biren) and Ka-Man Tse.
Organised by Leslie-Lohman Museum of Art
RSVP here
From the first surviving photograph of 1827 to the image-saturated world of today, the photographic medium has been dominated by the male gaze—rife with voyeurism, narcissism, objectification, and often perpetuating a predatory legacy. Much has been written about this from a feminist perspective, (and we don't need to quote Laura Mulvey for you to know what we mean). In response to the photographic patriarchy, notable photographer and activist JEB (Joan E. Biren) has worked to undo these dynamics in her own practice. Her intimate photographs of lesbian life, which she first self-published in Eye to Eye: Portraits of Lesbians (1979), "signaled a radical new way of seeing—moving lesbian lives from the margins to the center and reversing a history of invisibility." On a more elemental level, JEB has helped create this "alternative gaze" by actively challenging the way that we understand photographic history and speak about image-making.
Sharing relation to JEB's practice, Hong Kong-born artist and curator Ka-Man Tse's photographs bring overshadowed queer diasporic narratives to the foreground. Tse's portraits celebrate intimate moments of recognition for the queer Asian/ Asian American communities. About her celebrated body of work narrow distances (2018) Tse writes "My photographs are fueled by a desire to negotiate multiple and diasporic identities and seemingly disparate worlds – and are made within the intersection of Asian and Asian American and LGBTQ communities, made between Hong Kong and New York, and made through a queer lens."
In anticipation of Making Not Taking, an intergenerational (virtual) conversation between JEB (Joan E. Biren) and Ka-Man Tse, September 21st, 6:30pm EDT, the artists have shard some of the language they use to reimagine the way photography can be engaged. This conversation, presented by the Museum and Anthology Editions is inspired by JEB's newly reissued publication Eye to Eye: Portraits of Lesbians (2020), and will speak to both artists' photographic practices which are grounded in identity, visibility, and amplifying queer narratives.
JEB (Joan E. Biren)
is a photographer, filmmaker, and activist known for her groundbreaking work chronicling LGBTQ+ lives. Her book, Eye to Eye: Portraits of Lesbians (1979), was reissued this year by Anthology Editions. JEB's photographs were displayed on the façade of the Leslie-Lohman Museum, 2019-2020.
Ka-Man Tse
is an artist and educator. Her work has been exhibited internationally. She is the recipient of the Robert Giard Fellowship, a Research Award from Yale University Fund for Lesbian and Gay Studies, the Aperture Portfolio Prize, and the Aaron Siskind Fellowship. Her monograph, narrow distances was published by Candor Arts.