Painting Lives: Portraits By Sarah Jane Moon
Press release by Sarah Jane Moon and Projectroom2020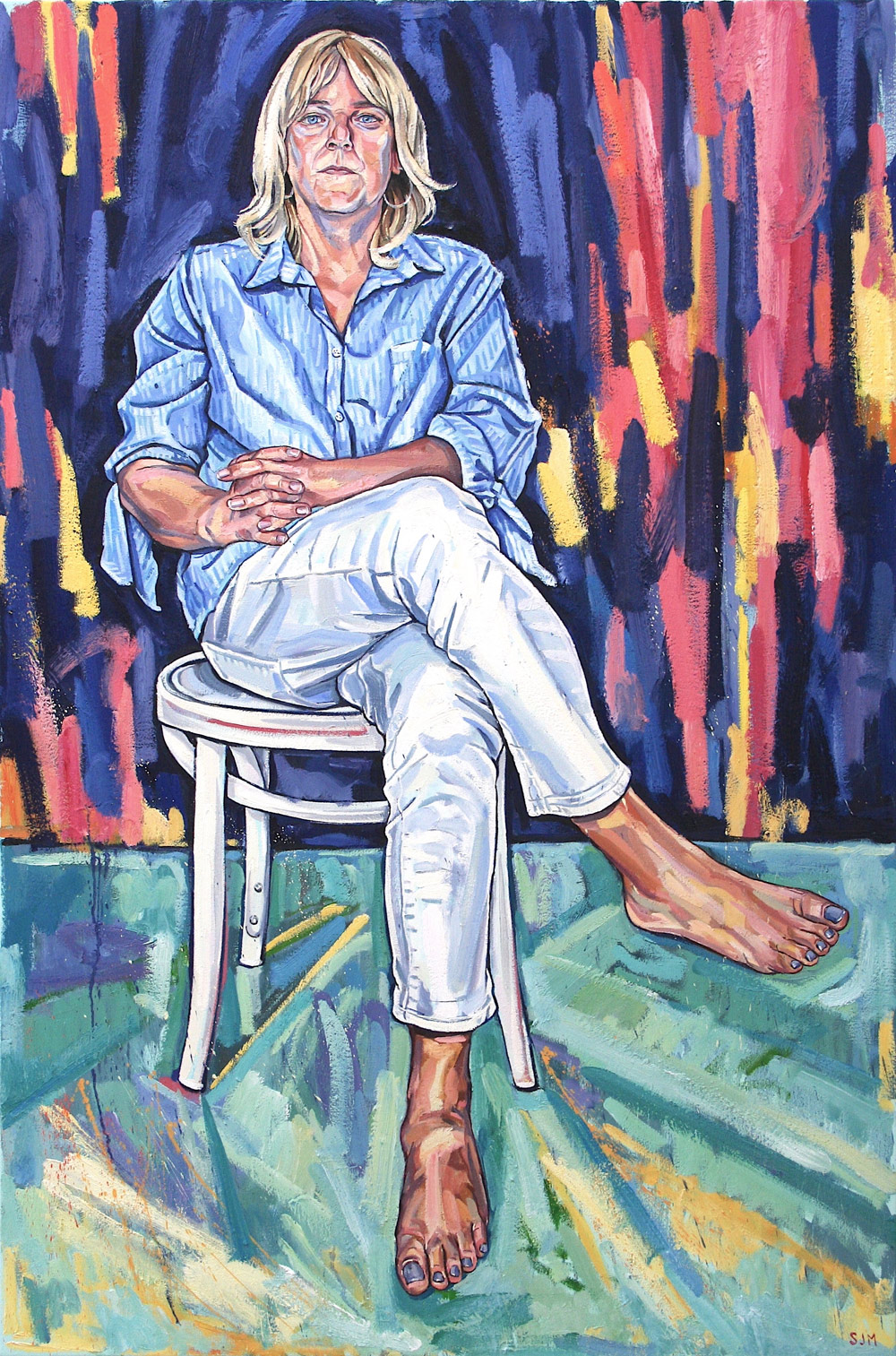 'Juno' 2019, 152 x 101 cm. Courtesy of the artist.
PAINTING LIVES: portraits by Sarah Jane Moon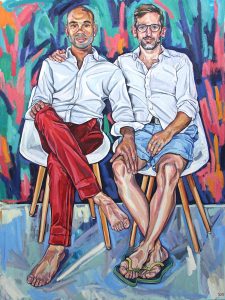 Painting Lives
Projectroom 2020
15th July – 24th August 2020
View the exhibition at:
https://artnorth-magazine.com/sarah-jane-moon
Painting Lives brings together 35 of New Zealand born artist Sarah Jane Moon's portraits in the new virtual exhibition space Project Room 2020.
The artist's work explores identity, sexuality and gender presentation as well as formal painterly concerns that are the very basis of her fine portraiture. This exhibition of her work is the largest to date and includes portraits of doctors, lawyers, performers, writers and more.
As Diana Souhami writes: "Her allegiance is to feminism. Her painterliness, technique, discipline and concentration are mainstream and for all time. She has an art theory background, knows her history and her contribution to its changing path." This year Moon has exhibited with Thompson's Galleries and the Bankside Gallery and is currently showing with the National Portrait Gallery in the BP Portrait Award 2020 and the Mall Galleries with the Royal Society of Portrait Painters. She has also been made a candidate for membership of the Royal Society of Portrait Painters this year.
Projectroom2020 is an Art North Projects initiative comprising six online gallery spaces. Initially conceived to support artists to exhibit virtually during the Covid-19 pandemic, it has now become an ongoing project.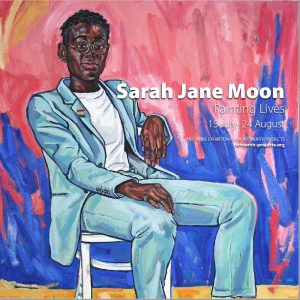 The exhibition runs until 24th August and is accompanied by a video walkthrough of the work and full catalogue with essays by Diana Souhami and Julia Bell.
[Image above right: 'Leo & Roy' 2019, 160 x 120 cm. Courtesy of the artist
Image right: catalogue cover]
For more information and images contact:
Artist:
Sarah Jane Moon
sarah@sarahjanemoon.com
+44 (0)7837 404 284
www.sarahjanemoon.com
Gallery:
Ian McKay
Art North Projects / Project Room 2020
+44 (0)1847 611 775
editorial@artnorth-magazine.com