Photos From the Opening of Henriette Hellstern: Weightless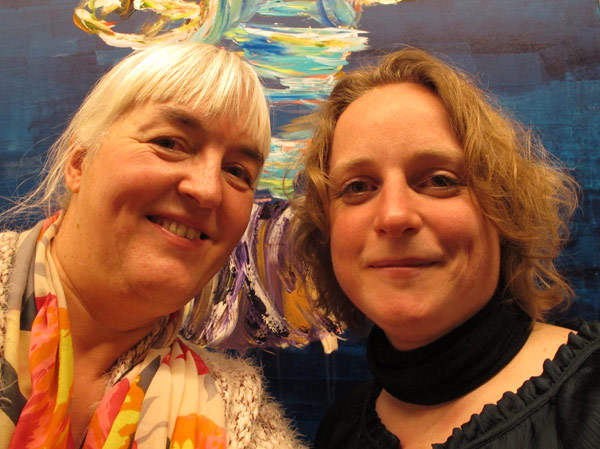 I met lesbian painter Henriette Hellstern at the opening of her solo exhibition Vægtløs/Weightless yesterday at Galleri NB in Viborg, Denmark. Below are my photos from the opening of the exbibition.
Henriette Hellstern has written a poem titled 'Vægtløs' for her. Here is her poem (in Danish) and my translation:
Vægtløs
En let og luftig strøm trækker i hud og knogler
fødder rører ikke længere jorden,
hænder rækker ud,
du strækker dig,
et flygtigt øjeblik, uden smerte, uden larm, uden lugt,
kun en bankende rytmisk puls,
stille,
bom stille.
//
Weightlessness
A light and airy stream pulls skin and bones
feet no longer touching the ground
hands reaching out
you stretch out
a fleating moment, no pain, no noise, no smell
only a pounding, rhythmic pulse
quiet,
stock-still.
Henriette Hellstern: Weightless runs through January 23, 2015 at the Galleri NB, Viborg Denmark.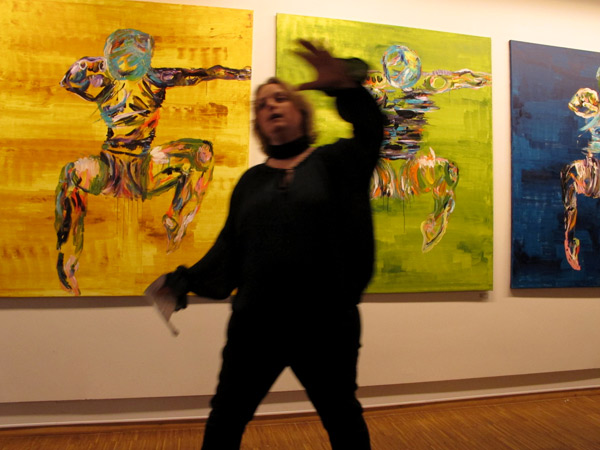 Henriette Hellstern talking about her creative practice. Photo by Birthe Havmoeller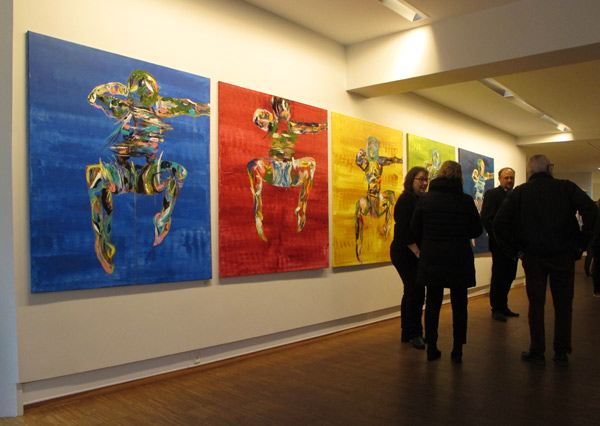 Exhibition view from Henriette Hellstern: Weightless. Photo by Birthe Havmoeller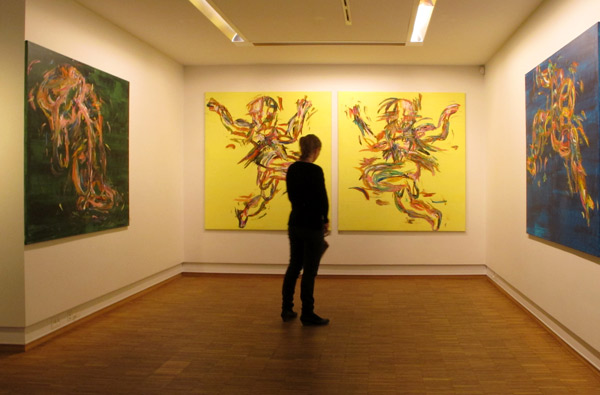 Exhibition view from Henriette Hellstern: Weightless. Photo by Birthe Havmoeller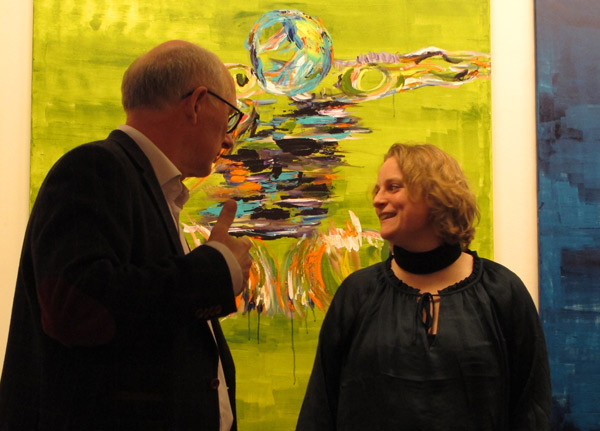 Gallerist Thorkild NB Nielsen and Henriette Hellstern. Photo by Birthe Havmoeller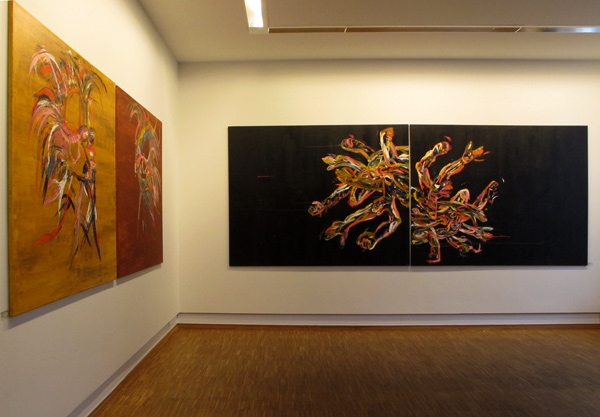 Exhibition view from Henriette Hellstern: Weightless. Photo by Birthe Havmoeller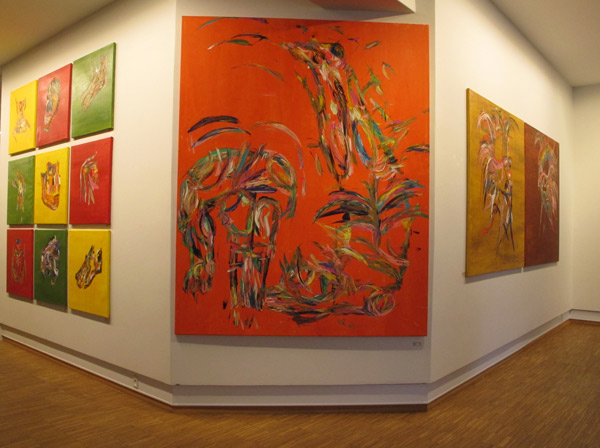 Exhibition view from Henriette Hellstern: Weightless. Photo by Birthe Havmoeller
Related Link