Renée Jacobs: POLAROIDS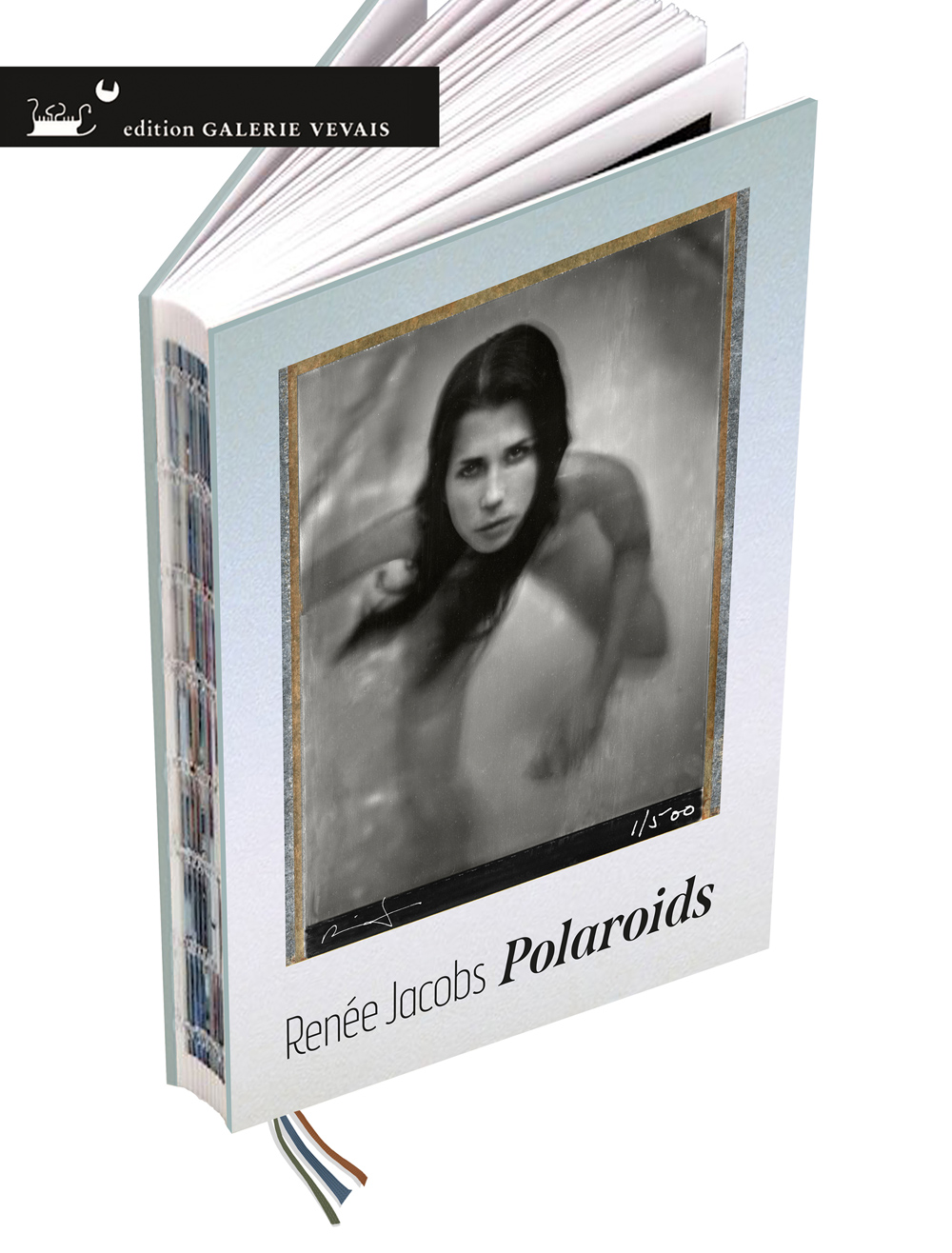 This is Renée Jacobs' fourth nudes monograph and carries on her tradition of fearless feminist photography of women across the sexual spectrum. POLAROIDS (January 2022, editions GALERIE VEVAIS) presents an elegant and loving reflection of unapologetically sensual women, fully present and authentic. This is perhaps the most erotic collection of Jacobs' work to date.
Renée Jacobs: POLARIODS
Photos: Renée Jacobs
Text: Gregory Forstner
Published by VEVAIS EDITIONs 2021 (January 2022)
ISBN 978-3-945155-58-5
Gregory Forstner writes in his essay for POLAROIDS, 'The fetishist object that Renée Jacobs
gains by her gaze is not an imposed aesthetic as in Newton's [photography], on the contrary, it is nourished by the intimate experience and through the relationship between … two protagonists (the model and the photographer) and the sensitive context that looms around it.'
American photographer Jock Sturges wrote about Renée Jacobs: "… Renée's pictures have a combination of intensity and honesty that I don't often encounter. These images aren't a symptom of her thinking; they're a symptom of her life. None of these models represent fleeting acquaintances. She knows them — and well. She's making the pictures because she wants to keep them fixed in her head and heart for all time. Her models trust her to tell the truth about them. And she does. …"
About the Artist
Renée Jacobs is one of the most celebrated photographers of the female nude of our time. Recipient of the prestigious International Photography Award for Fine Art Nude, her work has been exhibited and published around the world. An American, she now lives with her wife in the south of France.
Renée's early photojournalism included assignments for The New York Times, Philadelphia Inquirer and many other newspapers and magazines. She received the Robert F. Kennedy Award for Outstanding Coverage of the Disadvantaged and her work is in the permanent collection of the John F. Kennedy Presidential Library.
Her first book, Slow Burn: a Photodocument of Centralia, Pennsylvania was originally published in 1986 and re-issued in 2010 to favorable reviews in The New York Times Review of Books and photo-eye. The archive for Slow Burn now resides at Duke University. After a 15 year detour as a Constitutional and civil rights litigator (during which time she filed some of the earliest gay rights cases in the US in 1990), Renée returned to photography. Her book Renée Jacobs' PARIS (Editions Galerie Vevais) a photobook with erotic images was originally published in 2013. It has now been republished (in 2021) together with her new book, Renée Jacobs: POLAROIDS (Galerie Vevais) which will be published in January 2022.
Related Links
Renée Jacobs – Artist's Statement
A conversation with Renée Jacobs, (podcast interview) season 3 episode 12
Nov 5 2021 by raw and radical women in the arts podcact