Submit your design for the 2024 Midsumma Cover Art Commission
Press release courtesy of Midsumma Festival, Australia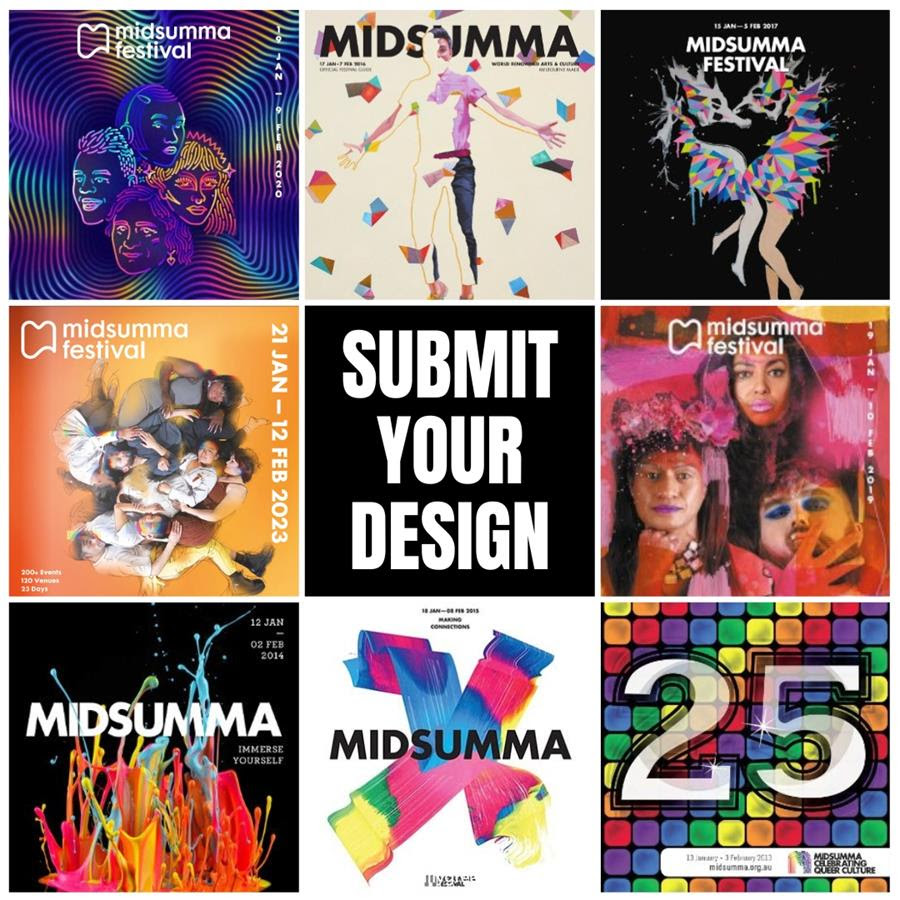 Midsumma's 2024 Cover Art Commission is OPEN!
SUBMIT YOUR DESIGN
Midsumma Festival invites artists, photographers, illustrators, designers and ALL creatives to enter a design that could become the front cover of the 2024 Midsumma Festival program guide and motif for the festival. This is a paid commission.
We're inviting YOU to submit draft sketches, designs, or creative examples of your ideas. We're looking for a piece of art that captures the focus of Midsumma Festival 2024 (we've provided some ideas and themes to help get the creative juices flowing!)
Anyone can enter
A commission of $3000 is available for the successful proposal submission. $500 is also available to artists who continue through to the final round. Submission close at 5 pm Friday 2 June 2023.
---
About Midsumma
Midsumma is Australia's premier queer arts and cultural organisation, bringing together a diverse mix of LGBTQIA+ artists, performers, communities and audiences.
The primary event, Midsumma Festival, usually runs over 22 days in Melbourne's summer (January/February) each year with an explosion of queer events that centre around hidden and mainstream queer culture, involving local, interstate, and international artists.