Thirza Cuthand
Artist profile cross-posted at http://queerartsfestival.com
Thirza Cuthand
Artist in TransgressionNow, curated Visual Art Exhibition, [of the Queer Arts Festival in Vancouver, Canada] Jul 24 – Aug 9 2013.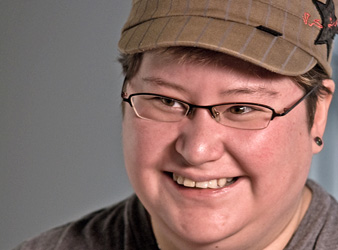 Thirza Cuthand is a Cree filmmaker and artist from Saskatchewan. Thirza has made over ten videos since she was sixteen years old, dealing with issues as far-ranging as sexual stereotypes, ageism, queer identity, race, and mass-mediated representations of the family from what she terms a "wry young half-breed dyke" perspective.
Thirza is currently at work with a documentary about her mixed heritage with photography in Saskatchewan and Scotland. She credits her mother for her political acumen. They used to watch lots of TV and Thirza would be schooled to detect prejudice and homophobia on television. Born the daughter of two artists, Thirza is a unique voice in a sea of many.
---
Tagged Artists in This Post:
---