Till Death Do Us Part, A Film By Stefanie Schneider, Germany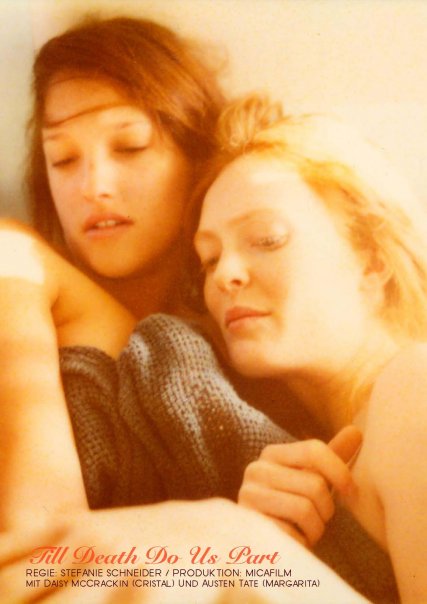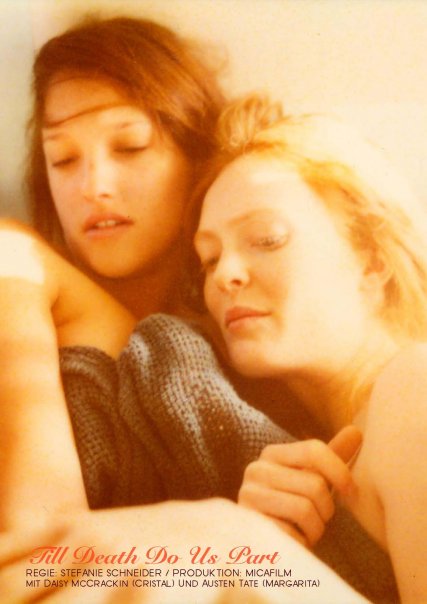 Filmmaker Stefanie Schneide has made a new short film: 'Till Death Do Us Part' with Daisy McCrackin as Christal and Austen Tate as Margarita. The film is a lovestory about Christa and Margarita, who live in 29 Palms, California a wonderland/trailerpark. The video is made from polaroid stills and Super 8 film clips. The bright light of the Californian desert, a gost trailerpark called '29 palms' and the pale colors of polariod photos give the film its poetical and nostalgic atmosphere.
Film And Concert by Daisy McCrackin
After the film premiere singer songwriter Daisy McCrackin will give a concert and play her new songs from the soundtrack of the film. Premiere and live concert at Babylon, Rosa-Luxemburg Str. 30, Berlin, Germany, December 10. 2009 at 21:15. Premiere tickets are now available for 10 euros – online booking via Stefanie Schneider's website.
The Wedding Scene from 'Till Death Do Us Part' by Stefanie Schneider
About Stefanie Schneider
German photographer and filmmaker Stefanie Schneider received her MFA in Communication Design at the Folkwang Schule Essen, Germany. Her work has been shown at the Museum for Photography, Braunschweig, Museum für Kommunikation, Berlin, the Institut für Neue Medien, Frankfurt, the Nassauischer Kunstverein, Wiesbaden, Kunstverein Bielefeld, Museum für Moderne Kunst Passau, Les Rencontres d'Arles.