Vancouver: Pride in Art Community Art Show
Press release, cross posted at http://queerartsfestival.com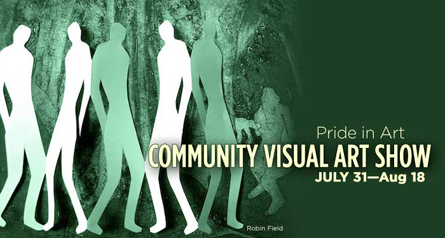 Pride in Art Community Art Show
Start: July 31, 2012
End: August 18, 2012
Cost: Free – Donations Appreciated
Venue: Roundhouse Great Hall
Address: 181 Roundhouse Mews, Vancouver, BC, Canada
Facility Hours: 9am – 10pm Monday to Friday. 9am – 5pm Saturday and Sunday
Queer Arts Festival 2012 is happy to again present the Pride in Art Community Show! In the Great Hall of the Roundhouse, outside the main Exhibition Hall, the PiA Community Show will exhibit visual art works by queer artists in any medium. Works in the Community Show explore ideas outside the festival theme.
Pride in Art Community Artists:
Bart Maloan, Brandy Trudeau, James Lauder, James Sullivan, Jeffery Austin Gibson, Joel Levine, Kate Braun, Kelly Haydon, Kenneth Brock, Marcel Willaert, Persimmon Blackbridge, Robin Field, SD Holman, CampOUT Youth Artists and Joanne Ursino AD.