Press release by QWOCMAP – Queer Women of Color Media Arts Project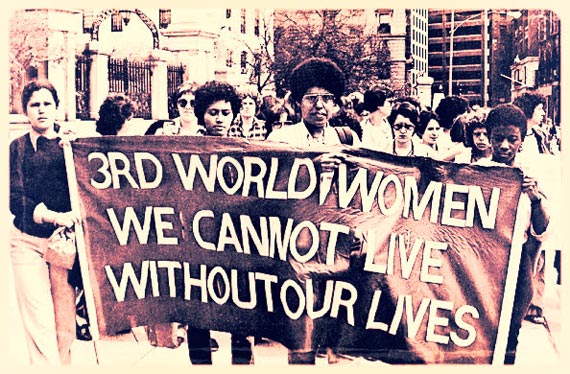 QWOCMAP & SFWAR Life Healing Project for LBTQ Women of Color
Come join LBTQ Women of Color in a Circle of Learning & Healing as we build increased awareness of the factors contributing to violence in our communities AND foster increased commitment to reducing, preventing, and ending violence experienced by LBTQ women of color.
The QWOCMAP-SFWAR Life Healing Project combines intensive popular education and rigorous artistic training to explore our vulnerability and resilience as lesbian, bisexual, transgender, queer women of color as we respond to and heal from violence.
Because of the significantly high prevalence of violence experience that targets LBTQ women of color and because our experiences are so often marginalized, suppressed, and neglected, this space together to learn, heal, and create powerful social justice art is critical.
As echoed by current calls #DearNativeYouth, #sayhername, #NiUnaMas, #TransLiberation and #Blacklivesmatter, the banner carried by Combahee River Collective members in the 1979 photo declares,
"WE CANNOT LIVE WITHOUT OUR LIVES!"
Life & Healing Circles
Life Healing Project participants are asked to attend ​2 Learning & Healing Circles on: ​
​Thursday, Sep 10, 2015 at 5:30 to 9:30 pm and
Saturday, Sep 12, 2015 at 10 am to 6 pm
Filmmaking Workshops
Upon completion of the Learning & Healing Circles, participants may opt to register for a free filmmaking workshop.
Participants selected for the filmmaking training must attend ALL 4 film training sessions.
Friday, Oct 9, 2015 at 6pm to 10pm
Saturday, Oct 10 2015 at 10am to 7pm
Sunday, Oct 11 2015 at 10am to 7pm
Monday, Oct 12 2015 at 12pm to 7pm
Location
ALL Life Healing Project sessions will be held at:
The SF Women's Building
3543 18th Street (@ Valencia)
SF, CA 94110
RSVP
If you are interested or have questions, please contact SFWAR:
Director of Community Initiatives
Sandra Sandoval
sandrasandoval@sfwar.org
(415) 861-2024 ext. 317
This opportunity is limited to 12 participants, so please ​RSVP by
Tuesday, September 8.
About QWOCMAP
Queer Women of Color Media Arts Project (QWOCMAP) creates, exhibits and distributes new films that authentically reflect the lives of queer women of color (cis & trans*), gender nonconforming and transgender people of color (any orientation), and address the vital, intersecting social justice issues that concern our multiple communities on the leading edge of change.
About SFWAR
San Francisco Women Against Rape (SFWAR) is a woman of color-led, community-based, social justice organization. We provide support to sexual assault survivors, their families, and communities, and use education and community organizing as tools of prevention. We believe that ending all forms of oppression is integral to ending sexual assault and prioritize working with and for communities facing multiple forms of violence and oppression.