Art Herstory: Louise Abbéma (1853 – 1927)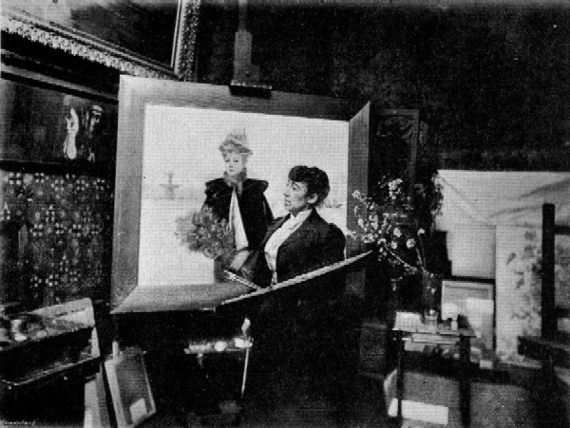 Louise in her studio in 1895. Photo curtesy of Wikipedia Commons.
French Impressionist Louise Abbéma (1853 – 1927)
Louise Abbéma began painting as a teenager and studied art in Paris. She first received recognition for her work at age 23 when she painted a portrait of lesbian actress Sarah Bernhardt, her lifelong friend. She never married which has led to the general assumption that she was a lesbian too.
Louise became a successful impressionist painter and was also an accomplished printmaker, sculptor, and designer, as well as a writer who made regular contributions to the journals Gazette des Beaux-Arts and L'Art. She exhibited regularily at the Salon in Paris form 1878 to 1926. See also the bio of Louise Abbéma at www.glbgq.com

Slideshow with samples of Louise Abbéma's works. Published by Leonid LL, 2013.
Related Links