Cassandra Langer Reading From Her Book on Romaine Brooks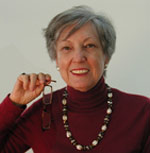 Art historian and writer Cassandra Langer will be reading from her book, Romaine Brooks: A Life at Romany Kramoris Gallery, 41 Main St, Sag Harbor, NY 11963, USA over Columbus Day weekend (October 10 – 12, 2015).
The artistic achievements of Romaine Brooks (1874–1970), both as a major expatriate American painter and as a formative innovator in the decorative arts, have long been overshadowed by her fifty-year relationship with writer Natalie Barney and a reputation as a fiercely independent, aloof heiress who associated with fascists in the 1930s. Cassandra Langer has set out on a quest to rediscover America's elusive modernist painter and lesbian Romaine Brook.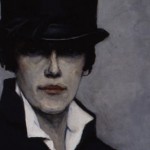 Cassandra's book, Romaine Brooks: A Life, introduces much fresh information from her decades of research on Brooks and establishes this groundbreaking artist's centrality to feminism and contemporary sexual politics as well as to visual culture. Romaine Brooks: A Life by Cassandra Langer was published in September 2015 by University of Wisconsin Press, USA.