Group Exhibition in Finland: Art is So Gay
Art is So Gay opens on June 26, 2012 at the Forum Box gallery in Helsinki, Finland. This mixed group exhibition will run through July 22, 2012.
Emmi Kattelus writes: "The 'Art is So Gay' exhibition will present an uniquely wide selection of contemporary art as a part of Helsinki Pride Festival 2012". "The exhibition will present the widest selection of art on sexuality and gender in Finland to this date. Included are 40 artists whose works deal with the diversity of sexuality and identity. The exhibition will include paintings, sculptures, installations, photography, drawings, media art, video and performances. The artists are not selected according to their sexual orientation, but how their works fit the Pride theme."
Art is so Gay Opening reception:
June 26, 2012 at 5pm to 8pm.
Forum Box gallery, Helsinki, Finland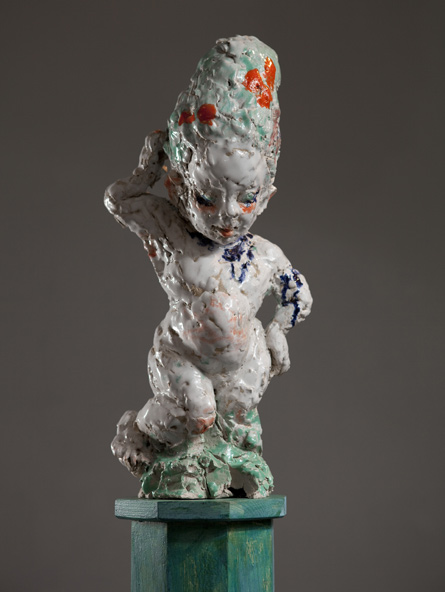 The Child Venus, ( glazed ceramic clay, height app. 40 cm), sculpture by Emma Helle, 2012. Photo by Miikka Pirinen
The exhibition will be held alongside the Pride in Helsinki June 25 – July 1, 2012 and I have asked a some of the out & proud women artists of the group exhibition to talk about their work and practice.
Sculptor Emma Helle
"I take delight in old, mostly Baroque and Renaissance art. At my latest two exhibitions, history of art in general or some paintings or sculptures in particular have been the subject matter of my works. I cannot promise the viewer any new perspective on the topics, such as the Rape of the Daughters of Leucippus, a work by Rubens that became the namesake of my current solo exhibition [Emma Helle
30.5.-30.6.2012 at Gallaria Sculptor, Helsinki]. I, a queer woman, was fascinated enough by that piece of art to paraphrase it. I cannot give up modelling or remodelling putti, those fantastic, fat, muscular flying babies that populate most of my favorite artworks. I don't know why, and any added value to the old themes remains for the spectator to find."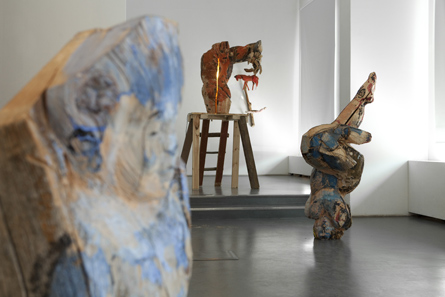 Phoebe and Polydeuces, sculpture by Emma Helle, 2012. View of the exhibition in Galleria Sculptor, Helsinki, with Phoebe and Polydeuces in the centre. Photo by Miikka Pirinen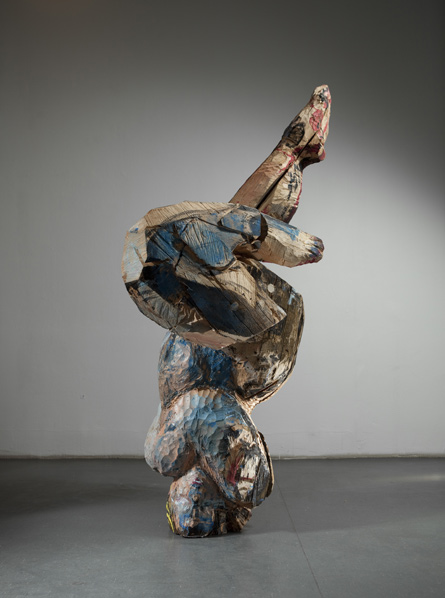 Phoebe, sculpture by Emma Helle. Phoebe is a part of the work Phoebe and Polydeuces, tempera on red pine, dimensions variable, 2012. Photo by Miikka Pirinen
Performance artist Heidi Lunabba
opens her Studio Vilgefortis, a beard salon at Art is So Gay and invites the women to come to have a beard made in the salon. At the exhibition you can also see a video about Studio Vilgefortis.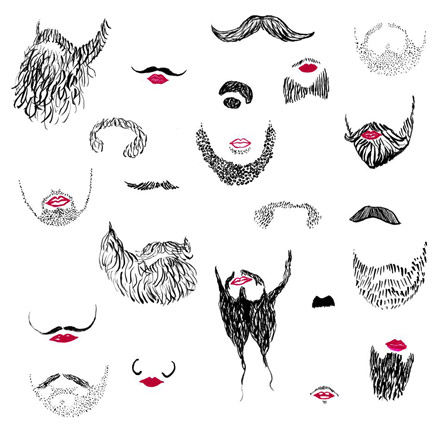 Beard Catalog by Heidi Lunabba
Heidi Lunabba says, "I think my art practice deals a lot with identity and gender identity. Identity is a lot about visual expression so I think art is a good medium for talking about that. There haven't been so many big group exhibitions in Finland dealing with glbt identity, so I think it's good that the name of the exhibition clearly states the subject."
In her beard studio Heidi works on raising women's awareness of the fact that they may look very beautiful/handsome with beard. The androgenous look is quite fun. Get free a makeover and a unique opportunity question you own gender and gender identity for an afternoon at Studio Vilgefortis.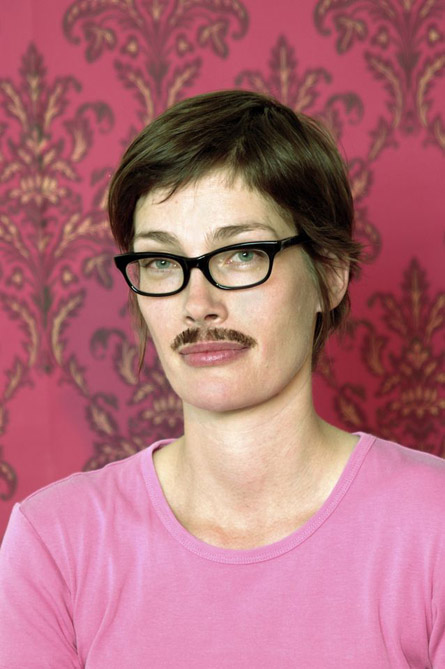 Press photo by Studio Vilgefortis
Laura Lilja
presents her sculpture Globe from her installation Freak (Basic Education Act of Finland), 2008, at Art is So Gay.
Laura Lilja: "The globe with the mirror tiles stands on a lonely school desk. The audience can put the globe spining. Then also the light spots on the walls go round and round like the toughts and dreams of the outsider, the young queer person in the heteronormative school world. There's a strong nostalgic feeling in the work – despite of the hard times difference and finding one's own identity is eventually a richness and dreams can be made true!"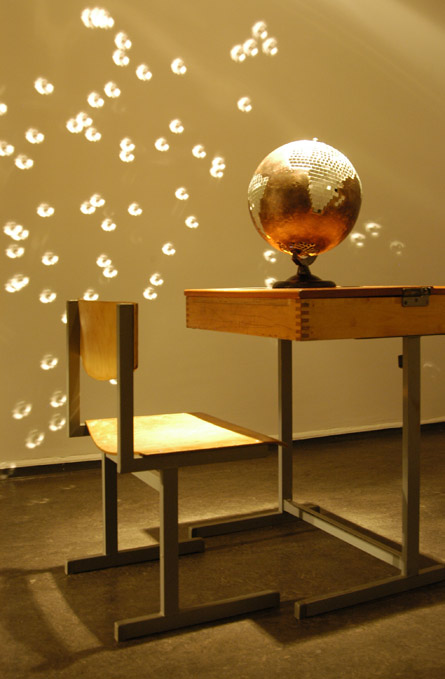 Globe by Laura Lilja, 2008
Related Links
Posts about Heidi Lunabba at Feminine Moments
Posts about Laura Lilja at Feminine Moments