Modern Women Artists 3: Marlow Moss, with Lucy Howarth
Video (54:51): In her presentation, art researcher and author Lucy Howarth talks about the life of Marlow Moss (1889–1958) who was a British Constructivist artist and a central figure in the development of European non-figurative art, and her book about 'Marlow Moss' (2019). This event was streamed live via Zoom on Thursday 18th March 2021.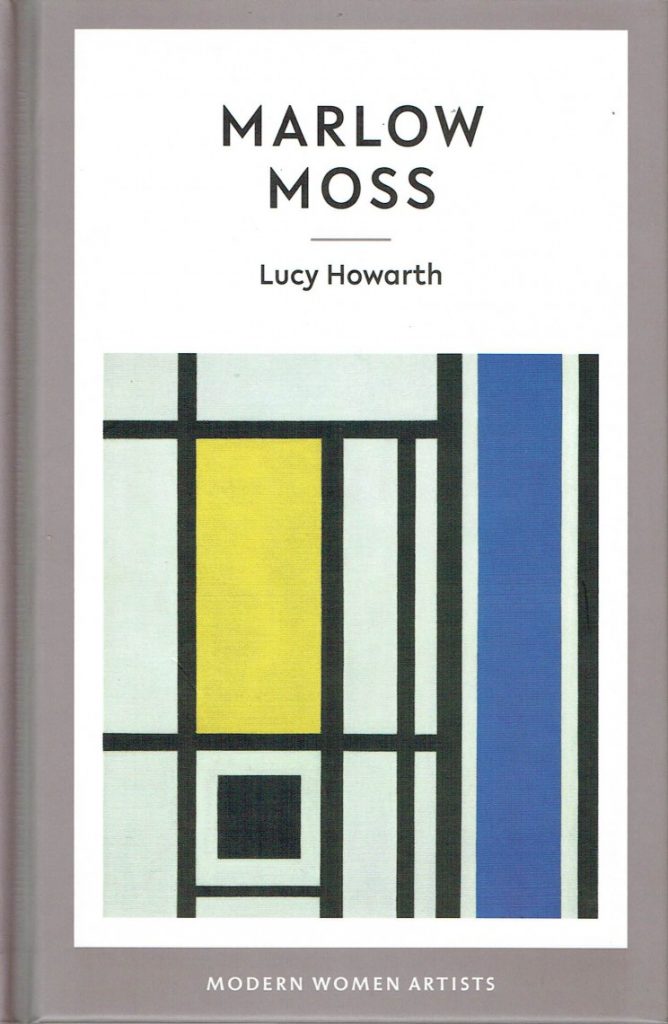 Marlow Moss
by Lucy Howarth
Format: Hardback
Year published: 2019
Publisher: Eiderdown Books
Total Pages: 64
ISBN: 9781916041622
Marlow Moss (1889–1958)
Marlow Moss was a British Constructivist artist, an upper-class woman and a radical lesbian who worked in painting and sculpture. Marlow Moss studied at the Slade School of Fine Art from 1917 to 1919; she cut her hair short and started wearing men's clothes. Moss moved to Paris in 1927 and studied at The Académie Moderne. In Paris she met another woman, Dutch writer Antoinette Hendrika Nijhoff-Wind who would become the love of her life. The publisher writes, 'Moss's importance to the history of modern art is arguably equal to that of her contemporary and friend Piet Mondrian, and yet her name has been relegated to obscurity. A pupil of Ferdinand Léger in Paris and one of the few women within the circle of influential artists in Paris in the late 1920s, Moss's grid-like paintings, geometric sculptures and abstract reliefs sought to create a universal language of colour and form.'
Lucy Howarth
completed her PhD thesis on Marlow Moss in 2008 and, after a period in the Tate Research Department, co-curated the Moss display, which toured from Tate St Ives, to Leeds Art Gallery, the Jerwood Gallery in Hastings and Tate Britain (2013 – 15). Lucy was consultant curator for the 2017 Moss exhibition at Museum Haus Konstruktiv, Zurich. She has taught in Fine Art and Art History departments at various universities, and currently runs a contemporary art project space in Margate, England. Marlow Moss by Lucy Howarth was published in 2019 by Eiderdown Books as book no 3 in the series Modern Women Artists.
[The copyright of the video above remains with the original holder and it is used here for the purpose of education, comparison and criticism only.]
Related Link