QUEER'ists Explore Ideas Of Gender, Identity & Art
Press release from Queerists.com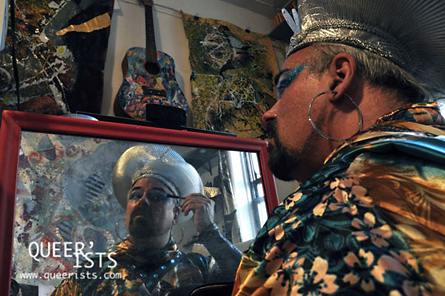 Artist Roger Anthony Yolanda Mapes ©2011 Marta Kochanek
In some countries gays and lesbians can face the death sentence for being in same sex relationships. In some countries heterosexual people are paid to detect gays, as homosexual acts remain illegal. In some countries "corrective rape" in which men rape lesbians to "cure" them of their sexual orientation, is the only method accepted and supported by the government. In some countries lesbian and gays are stoned to death only because of their sexuality. Some people think being gay is sick and wrong.
The Queer'ists Project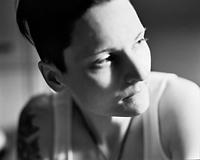 was born on the 15th March 2011 as a response to facts mentioned above. Marta Kochanek (left), who describes herself as halfway successful photographer decided to create a platform open to emerging as well as established LGBT artists to share life experiences as well as art. The project is to gather wise, creative Queer people whose activism and existence brought something important into LGBT world as well as artists whose work not necessarily must have that "activism" attached. Marta's portraits explore ideas of gender, identity and art through photography. Portraits, that aims to focus on Gay, Lesbian and Queer individuals expressing themselves through art and other creative ways of living.
"Queerists is a wonderful project, and I know it has touched many people's lives already. Most importantly-young people who are coming out in places where it's dangerous or deadly to be queer, people who are isolated, people who may not even be aware of their identities…your project will save lives by validating queer people. You're an extraordinary photographer with great ideas, and you're already changing the world" – Nancy Rodrigo
Queerists become a unique and fast growing center where both art and thoughts are exchanged internationally.  Since the project was launched in March nearly 5,000 people have visited the website and more than 35,000 active readers entered Queerists' Facebook Page.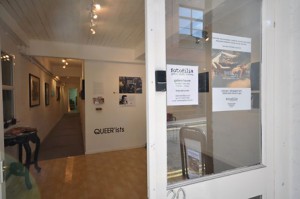 Marta took a great care to promote both the project itself as well as featured artists using the Internet as a tool and her own achievements to build people's trust.
1st Annual Queer'ists Art Exhibition
This June, in Birmingham, Marta curated 1st Annual Queer'ists Art Exhibition. The show runs at FOTOFILIA, 20 Regent Parade, Birmingham, B1 3NS, UK through August 6 2011.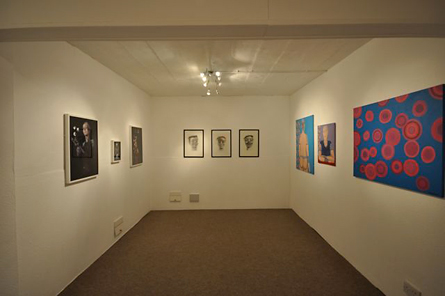 Installation view: 1st Annual QUEER'ists Art Exhibition at FOTOFILIA ©2011Marta Kochanek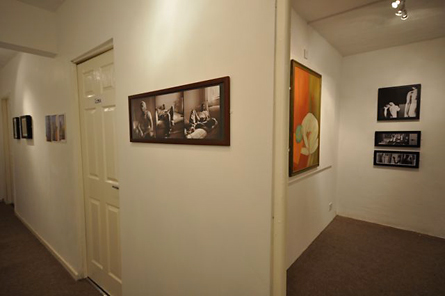 Installation view: 1st Annual QUEER'ists Art Exhibition at FOTOFILIA ©2011Marta Kochanek
Related links
Queerists.com
Read more about the project at the FOTOFELIA blog